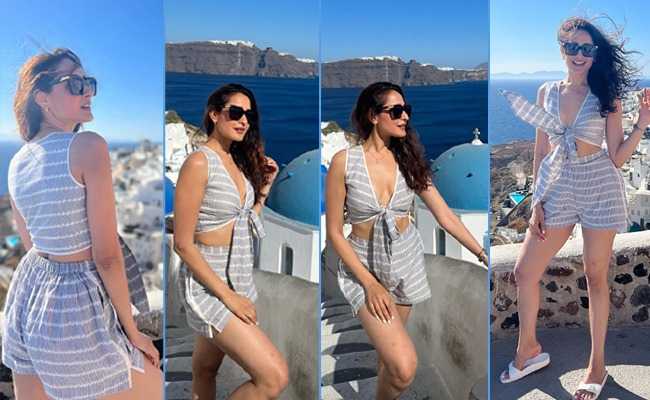 The location is the most popular Santorini in Greece. Then who is the one standing in the picture. Isn't she a Greek Goddess?
Yes, that's the state of mind of the netizens until they use their fingers to zoom in to her face.
She is the tall and beautiful Pragya Jaiswal, who recently greeted the Telugu audience with the superhit film Akhanda.
Debuted with the film Kanche, she had a notable innings on the Telugu screen so far. The fair skin and the voluptuous figure are her assets to make her presence felt in big way on screen.
She has a lot awaiting her way and at present she seems to be in the vacation mood and visiting the exotic places in Europe.