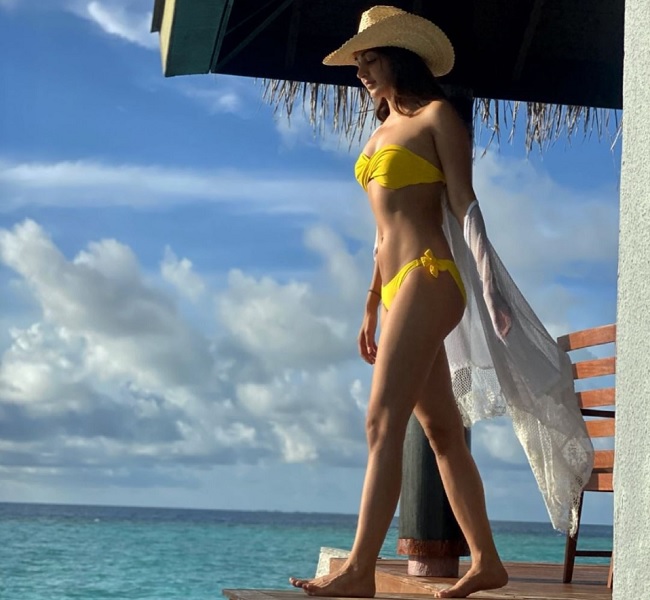 Kiara Advani releases a throwback picture from the Maldives. She boldly sports her two piece bikini hugged to her sculpted body.
The curves are rightly turned and even the bards fall short of words to describe her. The Yellow colored bikini and the straw hat add an urban look to her posture.
Kiara is known for her fitness activities and all that she loves is her body that fits into the bikini beautifully.
It is needless to say that several lust stories do run in the minds of the people who stare at her bikini body in admiration and devotion.