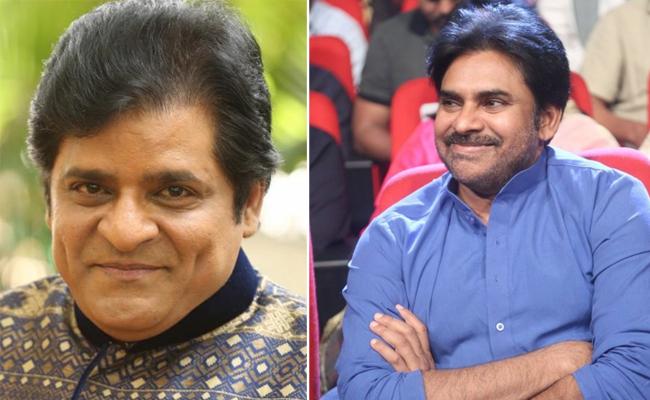 Putting an end to the speculations on the social media, popular Tollywood comedian and YSR Congress party leader Ali has clarified that he had indeed invited power star and Jana Sena Party chief Pawan Kalyan to his daughter's wedding in Hyderabad and reception hosted by him at Guntur.
Speaking to a news channel, Ali said Pawan could not attend the wedding, as the latter was out of station.
"He called me and told me that he was not able to come to the wedding as he had missed the flight. In fact, his security people came to the venue and even inspected the arrangements," the comedian said.
Ali also said the power star had promised to come to his residence one fine day and bless the couple.
While this was the version of the comedian, there was no clarification from Pawan Kalyan side at all. There was no information where Pawan was there at the time of the wedding of Ali's daughter and where he had missed the flight.
There was also another opportunity for Pawan, if he really wanted to bless the newly-wed couple. If he missed the flight to attend Ali's function, he could have gone to Guntur to attend the wedding reception at least.
And there is no information as to why Pawan's another brother Naga Babu was also missing at the wedding or reception.
When the entire mega family, including Chiranjeevi, could attend the wedding, why Pawan and Naga Babu were conspicuous by their absence is anybody's guess.
Meanwhile, Ali said he would assume charge as the advisor to the Jagan government on electronic media affairs with effect from December 10.
He said he would continue to do films, even though he would play important role in politics.