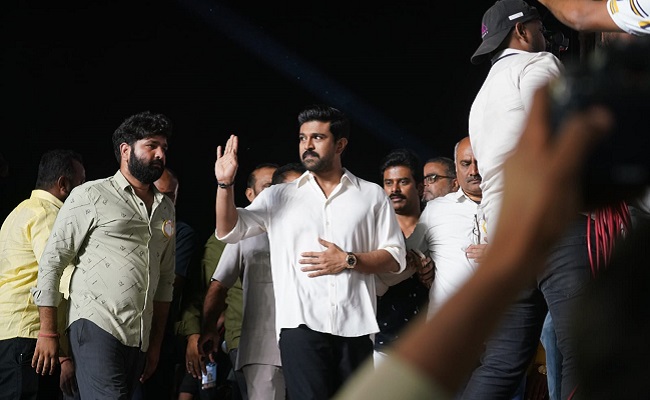 The NTR centenary event took place in Hyderabad today, commemorating the legendary actor and politician, Nandamuri Taraka Rama Rao.
The event garnered some attention as many expected gallery of film stars as guests. Balakrishna had personally invited several Tollywood heroes to attend.
However, to the surprise of many, Pawan Kalyan, who is known to be like a family member to the NTR family due to his alliance with the TDP, did not attend the event.
Pawan's absence raised eyebrows and sparked speculation about the reasons behind his decision to bunk the event.
Similarly, another notable absence was that of Prabhas, one of the leading actors in the Telugu film industry. The reasons for his non-appearance remained unknown, leaving fans and attendees curious about his absence.
On the other hand, amidst the notable absentees, young hero Ram Charan caught the attention of many by attending the event.
What set him apart was his praise for Chandrababu Naidu, the former Chief Minister of Andhra Pradesh and a prominent TDP leader. This unexpected gesture from Ram Charan garnered admiration from TDP fanatics, who hailed him as the epitome of culture and civility.
It is worth noting that Rajnikanth had faced backlash from netizens for praising Chandrababu Naidu during an event held in Vijayawada.
The trolling faced by Rajnikanth might have served as a caution for other actors like Venkatesh, who decided not to praise Chandrababu in this event.