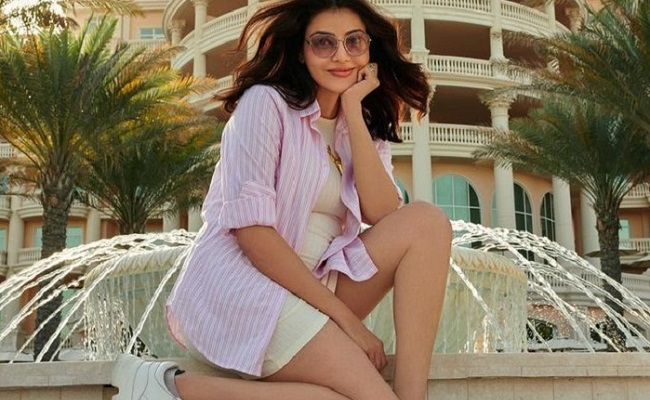 Kajal Aggarwal is making her comeback. Kajal gave birth to a baby boy three months ago. She named her baby son Neil. From next month, she will start working on films again.
On Thursday, Kajal Aggarwal had a video conversation with actress Neha Dhupia about motherhood. During this chat, Kajal Aggarwal announced that she is returning to the film sets.
"Staring on 13th September, I will begin my work on Indian 2," she said.
Directed by Shankar, "Indian 2" features Kamal Haasan, Kajal Aggarwal, Siddharth, and Rakul Preet Singh.
The film was stopped after many months of shooting due to differences between Shankar and the producer. Shankar later took up Ram Charan's film and has been filming it.
After the massive success of Kamal Haasan's "Vikram", Shankar and the producer of 'Indian 2' buried their differences and agreed to revive the project. The film will begin the shoot next month and Kajal Aggarwal will join the shoot.
Shankar will manage both Ram Charan's film and "Indian 2" simultaneously.