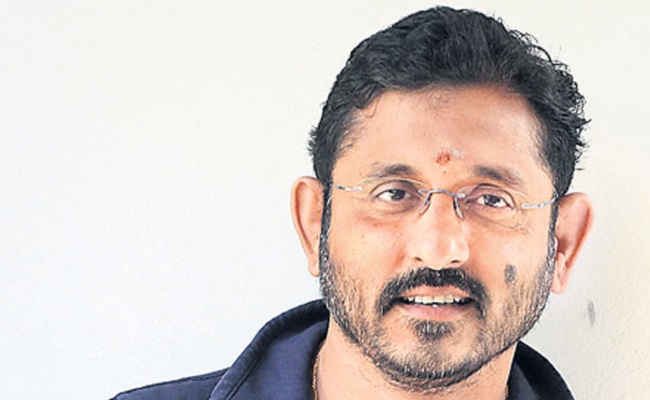 BVS Ravi has directed two films – "Wanted" and "Jawaan". No need to mention that both bombed at the box office. These two films are proof of how bad a director he is.
Even as a writer, he has not scored success in the last a decade or so. But he is surviving in the film industry due to his 'maaatakaritanam'.
Lately, he has received the support of My Home Group and Nandamuri Balakrishna thanks to his association with the "Unstoppable" talk show.
Ever since the show became a success, BVS Ravi has reportedly been showing arrogance. He has started believing that the show became popular due to his brain.
Earlier, he used to do chamchagiri to all the industry people and had tweeted praising every other movie and celebrity on Twitter. The "OTT" success now seems to have gone into his head.
The industry folks say he has already begun showing his arrogance off social media as well. Known for his "loose talk", he already came out of the camps of the Manchu family and Dil Raju.
The attitude that he is exhibiting will make him more enemies. More camps will desert him.