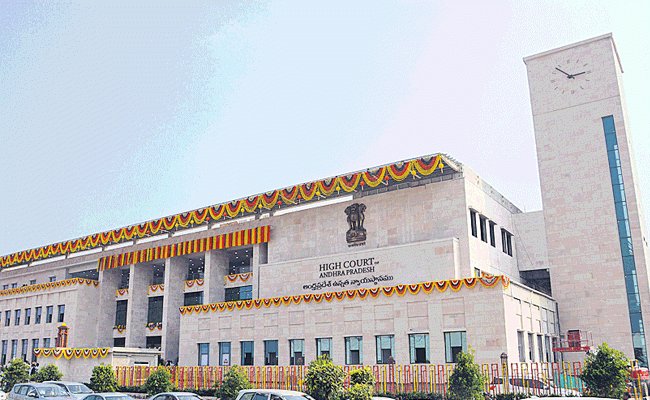 Yet another decision of the Jagan Mohan Reddy government in Andhra Pradesh has hit the legal roadblock. This time, it is the online cinema ticketing system introduced by the state government to streamline revenues to the state from cinema industry.
The state high court on Friday stalled the GO Ms No. 69, making it mandatory for all the cinema theatres in the state to sell cinema tickets only through the online portal to be operated by Andhra Pradesh State Film Television and Theatre Development Corporation (APSFTVTDC), which has been designated as the nodal agency for the online ticket booking system for all cinema theatres in the state.
After hearing the arguments and counter-arguments for two days on a batch of petitions filed by multiplex theatres, exhibitors' association and other private online ticketing firms, the high court granted a stay on the implementation of the GO.
Giving interim orders, the high court directed that no further action should be taken on the GO and posted the case to July 27 for a final hearing.
The exhibitors moved the high court as there was no clarity on the revenue sharing between the government and the theatres. While the government said it would reimburse the share of the exhibitors, the next day of the ticket sales through online.
The exhibitors argued that they should have the first charge on the revenue from online ticket sales and they would pay the tax to the state government as per the sales. They refused to sign the MoUs with the APSFTTDC on the revenue sharing model, leading to a confrontation.
The GO issued in June said all the cinema theatres in the state hereafter will not be allowed to sell tickets at theatre counters. The audiences willing to view cinemas in theatres should buy the tickets only online.
It said the APSFTTDC will operate the online ticketing in cinema theatres through a service provider. Theatres in the state will have to enter into an agreement with the APFDC, which will undertake the sale of cinema tickets directly to the cine-goers through its platform on a collection of a service charge not exceeding 2% of the rate of admission into cinema theatres.
The cinema theatres will be granted permission to utilize the gateway of the Nodal Agency by being granted the Application Programming Interface (API).
Further, cinema theatres that are already engaged in providing cinema tickets through their online platforms will continue their business only through the gateway created and operated by the nodal agency at a service charge not exceeding 2% on the rate of admission into cinema theatres.
The nodal agency shall not enable the portal for the sale of tickets earlier than seven days from the date of the first show (new release) of the cinema in theatres.