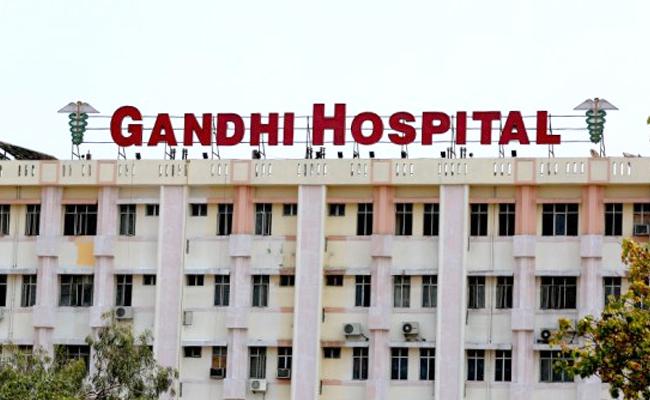 With number of positive cases for Coronavirus in Telangana steadily increasing, the Telangana government on Thursday took a major decision to convert entire Gandhi Hospital at Secunderabad into an exclusive hospital to deal with only Corona virus-related cases.
This was announced by health minister Etala Rajender after holding a high-level review meeting with officials to discuss the steps to be taken in case the Coronavirus spread reaches the third stage.
While appreciating the doctors and other medical professionals for doing a commendable job in controlling the spread of the virus, Rajender said the state had already witnessed the second stage of Coronavirus spread.
"Till afternoon on Thursday, 44 people tested positive for Coronavirus, of which one person was completely cured and discharged. All the others are out of danger and are recovering," he said.
The minister, however, said there was no need for any complacency as there was a possibility of the disease entering the third stage. He directed that the Gandhi Hospital be converted into a full-fledged hospital for Corona diseases and all the other departments should be shifted to Osmania Hospital.
"Already, all major surgeries in Gandhi Hospital have been referred to Osmania. In the next few days, all the other departments, too, should shift to Osmania Hospital, so that Gandhi Hospital can dedicated only to Corona virus patients," he said.
At the same time, the Government hospital at King Kothi also should be ready to handle the other patients. Other private hospitals and teaching hospitals, too, would be taken into control to deal with more number of patients, he said.
Rajender also asked the medical infrastructure development corporation to acquire as many equipment as possible, including ICU facilities and ventilators, at the earliest to brace up for the situation in the event of the disease enters the third phase.