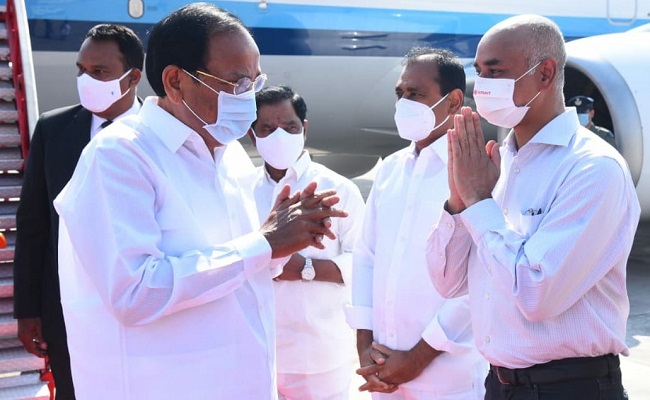 When asked if the Galla family is distancing from Chandrababu Naidu, the people from Chittoor are saying 'yes'.
It is known that the Galla family has got deep political roots in the district ever since the legacy of Rajagopala Naidu, the father of Galla Aruna Kumari.
Aruna Kumari has started her political journey from Chandragiri Constituency where Chandrababu's native village is located. She used to have good relations with Rajiv Gandhi and Sonia Gandhi.
She also worked as a key Minister in YSR's government. She used to attack Chandrabbau every now and then.
Eventually after the demise of YSR and the subsequent state bifurcation after a few years, the Galla family stepped into TDP.
She lost by contesting from Chandragiri in 2014 but her son Galla Jayadev won as an MP from Guntur. Aruna Kumari was not politically active since her defeat. At present Galla Jayadev is also not actively participating in the TDP activities.
Galla family has decided to inaugurate the Multi Speciality Hospital built on the bypass road of Renigunta-Kadapa. Vice President Venkiah Naidu is going to open it. But Chandrababu is not invited to this event.
This is sending indications that the Galla family is distancing Chandrababu and getting close to BJP.
The locals from the district are saying that there will be no wonder if the Galla family takes the route of Sujana Chowdary and CM Ramesh Naidu in the matter of joining BJP.
"Since the Galla family has a big presence in business, they may choose to jump into BJP with an idea to safeguard. So, a backstab to Chandrababu seems to be inevitable for their survival", say analysts.