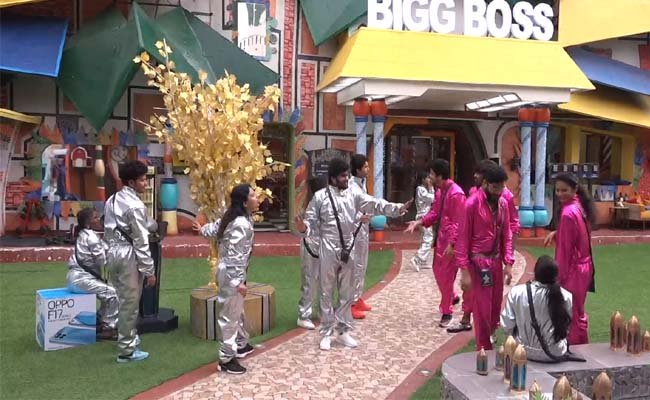 Bigg Boss season 4 is getting spicier by the day. The management and its creative team have woken up at the right time as they have to hold their audience's attention with IPL fever catching up.
The season has become exciting after the last weekend's episode with Bigg Boss successfully creating rifts in between the contestants.
'Setting the nominated contestants pictures on fire' is a task that is usually reserved for the later stages of the show. But they used it in the third week itself and followed it up with a physical and mental task of 'Robots vs Humans'.
Bigg Boss team strategically divided the teams by putting all the strong men in one team and the weaker ones in another.
Abhijeet immediately sensed that his 'Robots' team cannot fight the 'Humans' if it comes down to exhibiting physical power. He repeatedly told the same to his teammates as well as the opponents.
He even turned down the ideas pitched by his teammates Kumar and Ariana. His 'giving up' nature made him look like a zero in Tuesday's episode.
But Abhijeet redeemed himself by using his brain and kidnapping Divi from the human team. This left the brawny human team clueless of what to do.
Mehboob, Sohel, Akhil, and Rajasekhar's theatrics after Divi got kidnapped are unintentionally funny to watch. This task is designed purely in the sense of highlighting 'Brains vs Brawn' and Abhijeet's mind game worked big time.
Can humans team find a way around this or succumb to pressure? A winning teammember has the chance to become this week's captain too!