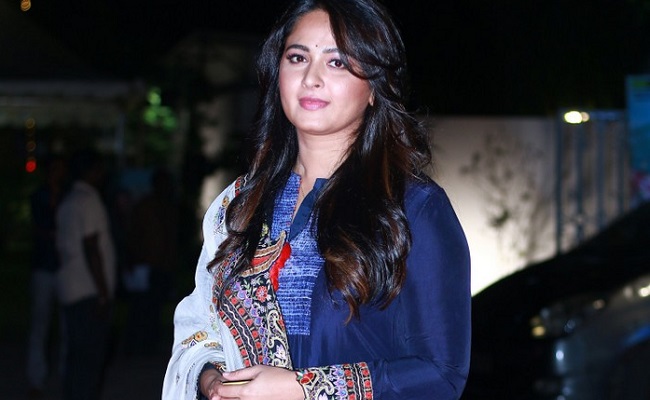 Anushka Shetty has opened up to the media after a very long time. In a candid chit chat she shared a few interesting things for the questions posed.
We are presenting the consolidated answers.
When asked about another project with Prabhas, she replied, "I'm ready to work with Prabhas if some interesting script comes up. I am ready to do all types of films. As per my fortune I have many good friends and well wishers. So far I got very good opportunities in the form of Arundhati, Vedam, Rudramadevi, Bhagamati, Size Zero, Nishabdam, Nanna, Thandavam and Bahubali. I love all these roles".
When asked what she wishes to change from her past if given an opportunity, she said, "I don't want to change anything. I always believe everything happens for the best".
Sharing her personal interests she said, "I like the book Alchemist by Paulo Coelho. I also love Dolphins. My inspiration are my parents and my yoga guru".
When asked about her upcoming films, "Some announcements are in line. You will know shortly", she concluded.