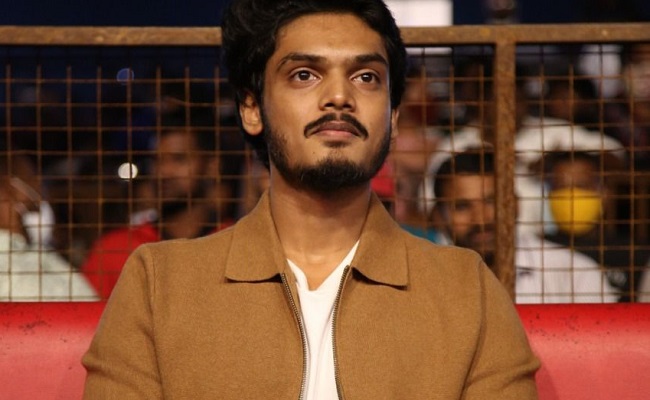 Ups and downs are common in any field and coming to film industry, people will talk about only celebs in success.
Dashing director Puri Jagannadh who once delivered blockbusters faced series of debacles, before he scored a super hit with iSmart Shankar.
Puri has produced his son Akash Puri's latest flick Romantic, besides penning story, screenplay and dialogues.
The film's pre-release event took place recently in Warangal and Akash turned very emotional while speaking at the function.
Besides slamming those who commented Puri's time is over, he also expressed his confidence of proving himself.
Akash made a big statement that he will make his dad Puri raising collar out of pride for his success one day.
"Nanna, I don't know whether I will get right break and become successful with Romantic or other film. It may take even 5 to 10 years for me to make my own mark. But I will make you proud one day. You will definitely see my success."
The onlookers were stunned to see the emotional speech of Akash and this speech has become talk of the industry now.
Will Romantic directed by Anil Paduri provide the much needed break for Akash or he needs to wait for some more time to score his first hit?