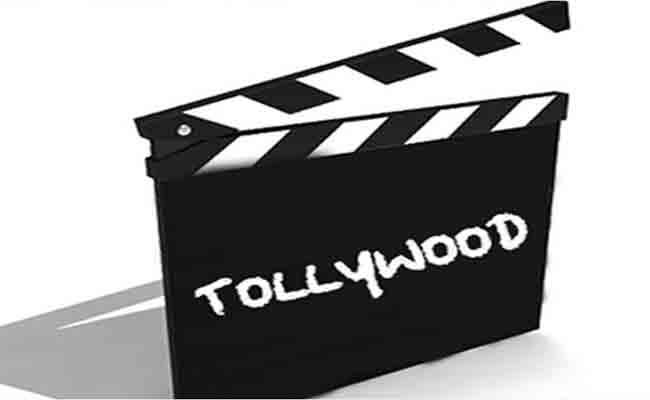 The unusual silence of the big heroes of Tollywood during the ongoing cold war between the film exhibitors and the Andhra Pradesh government is baffling the film pundits.
The comments made by young hero Nani about the cinema ticket rates in Andhra Pradesh theatres landed him in big soup though he made them a little cautiously, as the Andhra ministers reacted sharply and attacked him left, right and centre.
Even Telugu film producer Natti Kumar lashed out at Nani and even demanded an apology from him to the Andhra Pradesh government. But none of the big heroes made any comment in support or against Nani.
What is more alarming is the closure of a number of theatres in Andhra Pradesh following a series of raids by the revenue officials for selling cinema tickets at higher rates, not renewing their licences, selling snacks and soft drinks at exorbitant rates at their food counters.
According to former AP film development corporation chairman Ambika Krishna, at least 55 theatres have voluntarily downed their shutters because of the alleged harassment by the state government. The officials have seized at least 30 more theatres for not renewing their licences and violating the rules.
The government's stringent action against theatres has put the release of films in a quandary. Already, Allu Arjun's "Pushpa" is learnt to have faced sharp fall in revenues in Andhra and Ceded areas, though it made good collections in Telangana.
Similarly, Nani's film "Shyam Singharai" released on Friday also reportedly suffered drop in collections due to closure and seizure of theatres and also due to low ticket prices in Andhra region.
Now, what will happen to the upcoming big films like "RRR" set for release on Sankranti, "Acharya" starring megastar Chiranjeevi, "Sarkar Vaari Paata" of Mahesh Babu and "Bhimla Naik" of Pawan Kalyan, "Radhe Shyam" of Prabhas and "Bangarraju" of Nagarjuna-Chaitanya?
They would all be in big trouble if the ongoing confrontation between the exhibitors and the AP government continues. One wonders whether all these big heroes, producers and directors would continue to maintain silence, even when their films are ready for release.
"They would have to take the initiative to resolve the crisis. They should take a concrete stand on this issue and talk to the Jagan Mohan Reddy government. Otherwise, they would also have to face the same situation. If the theatres are closed or forced to run with reduced ticket rates, they would be the ultimate sufferers," a film exhibitor remarked.