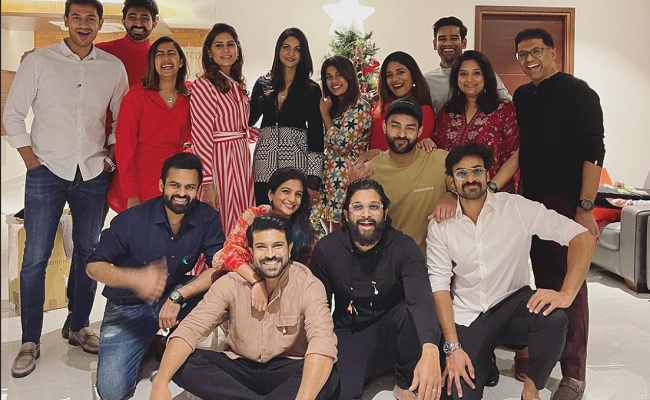 It is great to see Sai Dharam Tej back into his activity after the accident and concerned treatment.
His post-recovery photograph has seen light some time ago where he looked normal and active. Again during the ceremony of Chiranjeev's father, he appeared along with his family members. The video byte has also made it clear that he is completely normal.
Freshly, he appeared in the pictures related to the family get-together on the occasion of Christmas. Allu Arjun's wife Sneha Reddy shared the picture on instagram where Sai Dharam looked quite normal.
But sources say that no outsider is allowed to meet him even now. Adding to that he didn't release any audio byte so far addressing his fans who prayed for his fast recovery after the accident. He didn't even publicly felicitate the guy, who called the ambulance immediately after the accident and ensured that he was taken to hospital.
A new gossip is surrounding it now. Some say that he is not fully recovered yet to show himself perfect by all means.