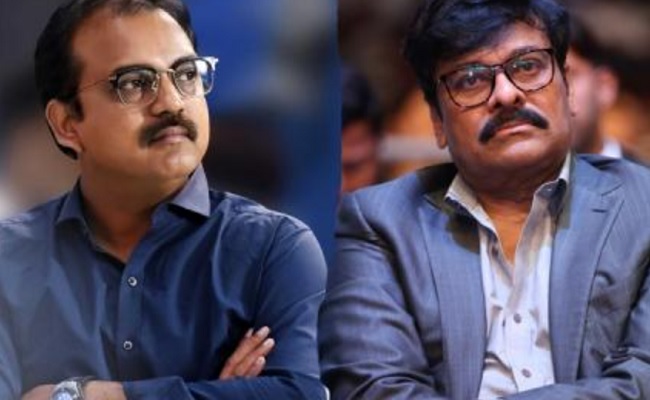 There is an online campaign with a hashtag #JusticeToKoratala as an extension of which the mega camp is being trolled for not coming to the rescue of the director when he was quagmired in financial tensions due to the loss of Acharya. But how can Mega Star be part of this?
As a hero he will take the remuneration and never shoulders the onus of business in general until and unless they have a pre production agreement.
It is known that though the banner Konidela is mentioned, it is only for the branding sake but not attached to any business dealings.
Initially 'Acharya' was intended to be made as a joint venture. At that time it was not a multi starrer. Due to the changed circumstances with Sye Raa the Mega heroes decided not to go as joint venture. But they had continued to project it as a joint venture.
The expenses started springing up as the production started. At this point, Koratala paid Rs 4 Cr to producer Niranjan Reddy and took away the project. Though this is supposed to happen behind the scenes, it leaked out as an open secret. Thus the profit and loss account came onto the shoulders of Koratala from then.
The film was marketed for good prices. The non theatrical rights were sold for a good price. But the Kajal episode and the subsequent failure of the film dented around Rs 7.5 Cr to the income.
There is a talk that both the mega heroes took Rs 60 Cr as remuneration while Koratala used only Rs 4 Cr towards expenses. Grapevine says that mega heroes returned Rs 20 Cr towards losses.
Koratala had an agreement with financier Satya Rangayya before the release. At that time when Koratala stood responsible for the producer, the producer signed his responsibility for Satya Rangayya.
But the aspect in grey area is about the total profit earned when the film was sold for Rs 200 Cr. Though there is a talk that Chiranjeevi returned Rs 20 Cr, the buyers on a whole didn't get more than Rs 10 Cr.
Then why should Koartala sell his properties and houses? Where did the profit go? These calculations are known only for megastar, Koratala and the producer.
Until they come up with clarification, the trollings are inevitable.