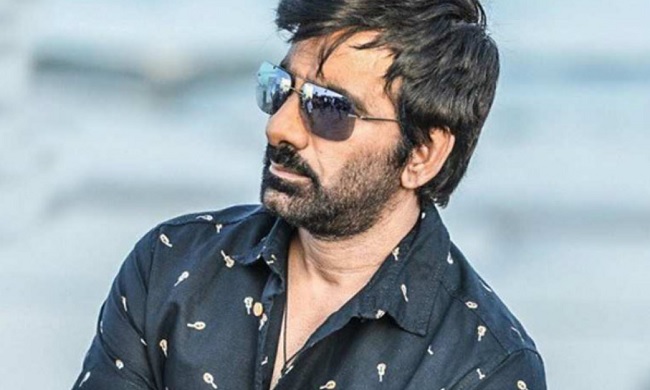 It is surprising news that Ravi Teja didn't complete his job of dubbing for Khiladi. The unit members are saying that he will be completing that in a day or two.
The release is within a week but the hero hasn't done the dubbing yet! Is this not surprising and smelling something fishy?
There are two answers to this.
The news is that Ravi Teja was given Rs 10 as a single payment for this film. He is yet to be paid Rs 3 Cr balance as per an inside talk. The investment was stretched to Rs 60 Cr on this film.
Tollywood circles are getting shocked knowing this investment on Ravi Teja. Adding to that the burden of interest due to the Corona pandemic is also an extra load.
For not being paid the balance Rs 3 Cr, Ravi Teja kept the dubbing on hold as per sources.
But this is not so convincing as producer Koneru Satyanarayana is not a man who steps back on the matter of remuneration.
Had he calculated every penny, he wouldn't have spent that much on the film. He focuses on production and never leaves everything on the head of the director.
So, the issue is not about payment.
Ravi Teja's films never crossed Rs 30 Cr business before Krack. He got scaled up with Krack and so the investments are also stretched.
If this film is released next week amidst night curfew and 50% occupancy issues in AP, this may not do the desirable business.
If that happens, the effect will land on his other films which are in making. So Ravi Teja wishes to postpone the release of Khiladi for sometime.
But the makers are feeling that they may not get a better date than Feb 11th as there is no competition for the next three weeks. So we have to see where this ends.