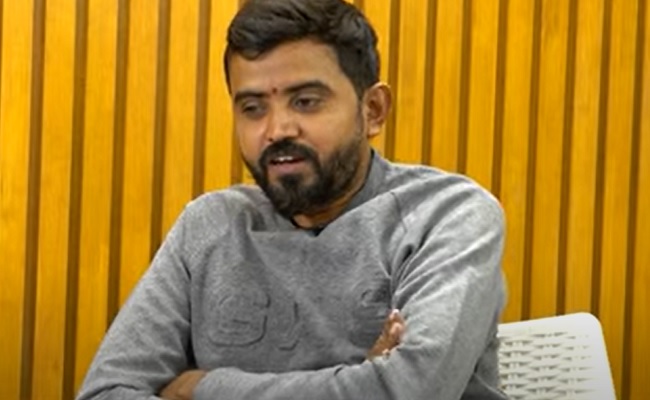 Ram Gopal Varma's new film "Power Star" is the most awaited one for many audiences but it seems to be like a landmine for one person.
He is Shreyas Srinivas, the promoter of Shreya ATT on which the division of RGVWorld.in is incorporated.
Already two films "Climax" and "Naked" were released on this platform on the basis of ticket per view and Srinivas himself has declared that he has seen good money from both the releases.
The target audience for both those films were very meagre but still they managed to mint money.
"Power Star" is different from those two. Even the family audience shows interest to watch something on this subject. It is a good opportunity for Shreyas Media to make huge money. But things don't seem to be so easy.
Shreyas Media has signed a five year agreement with RGV and as per the agreement he cannot say "No" for any release of RGV.
While this is the legal aspect, the big producers from industry are giving tough warnings to Shreyas Media to keep Power Star away from release on his platform, or else the banner will not be entertained with any projects of film events.
It is known that Shreyas Media is known for organizing big events like audio launches.
The bottomline is Shreyas Srinivas is now finding ways to cancel the agreement with RGV. But that doesn't mean the film won't release. RGV will find ways to release on other platforms.
But if it is released on Shreyas ATT, Srinivas will be targeted by Tollywood and that too by Mega Family in particular.
CLICK HERE!! For the In Depth Updates on all the OTT Content