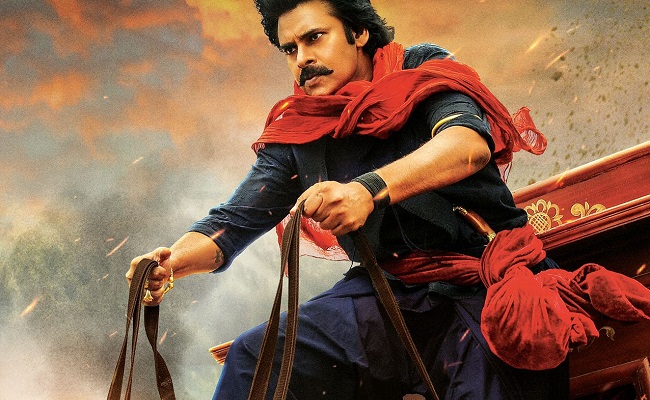 Pawan Kalyan is projecting himself as a force who can change the face of politics in Andhra Pradesh in spite of facing bitter defeat in the elections of 2019.
He talks about the issues faced by people in general. He tries to campaign himself as a Good Samaritan. But he never considers the pain of the producers who are giving advance amounts to him by borrowing from financiers.
AM Ratnam gave him a huge amount long ago for Hari Hara Veera Mallu. Mythri Movies also have given him an advance.
The deal with Ram Talluri should be known only to Pawan. Freshly Peoples Media also gave him a huge advance check.
But all these films are in hibernation. The busy actor like Samudrakhani sacrificed many films to invest time on directing the film with Pawan Kalyan.
The sets erected for Hari Hara Veera Mallu are dated and dilapidated but Pawan is unresponsive.
Already a structure resembling Charminar was made for Hari Hara Vera Mallu which is spoiled now for not being able to maintain it for longer duration. If it has to be made again it burns a few more crores.
Along with the tweets he puts against Jagan Mohan Reddy, he should focus some time on the losses incurred by his producers. Not taking up the onus, he blames the directors' script and keeps away from shoots after taking advances.
Pawan has to visit the sets of Hari Hara Veera Mallu before hitting the ground with political campaigns.