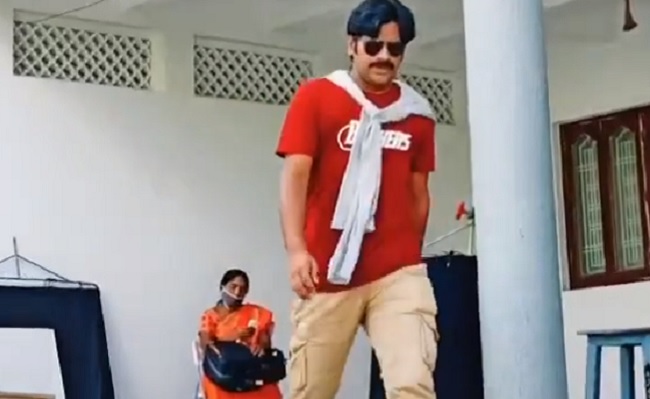 In an exclusive interview with GreatAndhra.com, Ram Gopal Varma has first revealed that he is making a film titled "Powerstar".
He has also tweeted a video clipping of the artiste who is playing the role of Pawan Kalyan.
Sources reveal that Ram Gopal Varma has selected the artist after watching his TikTok videos.
His name is not yet known but he is famous for his videos on TikTok mimicking the Power Star.
But here the artist is in a catch 22 situation. If he accepts RGV's offer that makes him popular among all Telugu crowds he has to face the wrath of PK fans. If he gives value to the emotions of PK fans he has to lose the offer.
Only Ram Gopal Varma can do such things – roping in a Pawan Kalyan's fan to play the role of the star, whom he's going to ridicule and taunt.
It is also learned that the TikTok video maker has not yet given his agreement so far. But RGV has officially posted his video on the public forum.