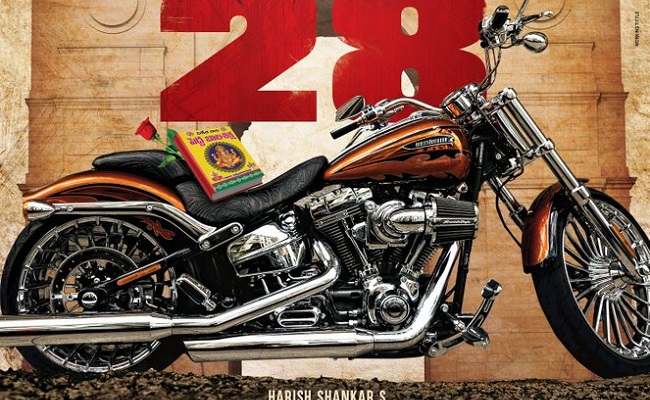 The concept poster of PSPK28 directed by Harish Shankar that was launched on Pawan Kalyan's birthday has grabbed eyeballs.
Fans were thrilled to see a concept poster that is in line with Pawan Kalyan's real-life ideologies as well as onscreen persona.
"This time it's not just entertainment," tagline says that it will have a strong social message too.
Although Harish Shankar's concept poster instantly generated interest over the Gabbar Singh duo's second film, Pawan Kalyan is yet to listen to Harish's story and give his nod.
Harish Shankar has pitched two, three ideas to Pawan Kalyan during their last meet and apparently zeroed in on this concept.
Pawan should listen to Harish's story and give his approval to it. He thanked Harish and Myhtri Movie Makers for birthday wishes, but didn't comment about the poster or their upcoming movie.
However, Harish Shankar seems to have written a story that should impress Pawan Kalyan, who might be looking to do some socially relevant movies before going for his next election campaign.