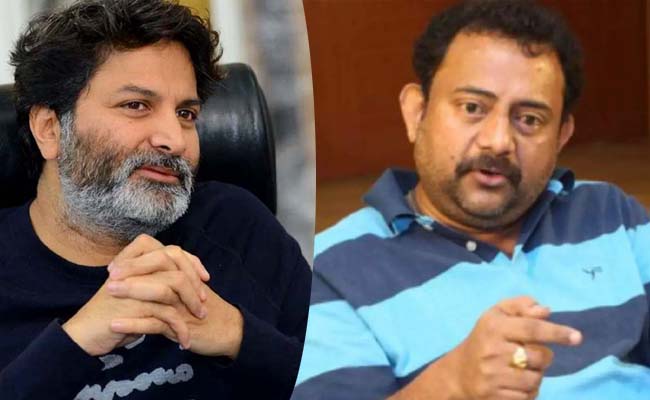 Burra Sai Madhav is undoubtedly a skilled dialogue writer, alongside other acclaimed writers like Krish, Nag Ashwin, Pawan Kalyan, and Megastar.
He is well-compensated for his work and is highly regarded among dialogue writers. However, despite his reputation, he was unable to get along with director Trivikram with his version of the script for the Samudrakhani Vinodayasitham remake, as per insider information.
There are two versions of events being discussed.
One version suggests that Trivikram had written the script idea and hired Burra Sai Madhav to write the dialogues, which took longer than expected. Once Burra completed his work, he was paid and settled. It is not clear if his work gets the credit or at least if his dialogues will be used in the film or if Trivikram rewrote it completely.
The other version alleges that Trivikram deliberately settled the amount to Burra stating that his work is not upto the requirement. It seems that Trivikram did so to ensure that his name to be associated with all the changes made to the screenplay and dialogues. He doesn't want to share the credit of writing with any other, as per the talk.
It is unclear which version of events is true, but it appears that Burra Sai Madhav received his final payment before filming commenced.
Moreover, rumors suggest that Trivikram has been involved in multiple similar incidents, leading to an increase in the number of his victims in Tollywood.