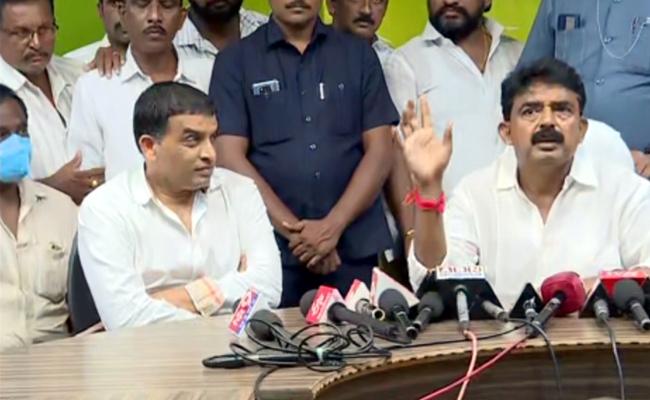 Tollywood megastar Chiranjeevi has tendered apologies for the unsavoury comments allegedly made by his younger brother and Jana Sena Party chief Pawan Kalyan against the YSR Congress party government in Andhra Pradesh at a film function in Hyderabad three days ago.
This was disclosed by Andhra Pradesh state information and public relations minister Perni Nani on Wednesday.
He said Chiranjeevi had called him and expressed regrets over the remarks made by his younger brother alleging that the AP government was harassing Telugu film industry due to political and caste reasons.
"Chiranjeevi told me that he was in agreement with the remarks of Pawan Kalyan and even the film industry had nothing to with the mistake that took place at the film event. He apologised to what Pawan Kalyan said at the function," Nani said.
Stating that there was nothing new in the online ticketing system in cinema theatres, the minister said there was a need to introduce a fool-proof system on cinema ticket sales.
"Even film producers have disowned Pawan Kalyan's comments. They said they were ready to follow the directions of the government to sustain the film industry," Nani said.
The minister also lashed out at Pawan Kalyan for using abusive language against him and the Jagan government.
"What this Sannasi said while abusing me and what I said in retaliation are very much there in TV channel footage," he said.
He wondered whether Pawan's mother Anjana Devi had told him to address the chief minister in abusive language.
"He called me a servant of Reddys. Yes, I work for the Reddy chief minister. But what is Pawan? Is he not a servant of Kammas? Can he deny that?" he asked.
Nani went on to say: "If Pawan wants to humiliate me, I will also show him what humiliation is all about. He is the only person who floated a political party that can be hired by other parties. He is the only guy who has been using his party as a tent house for other parties."