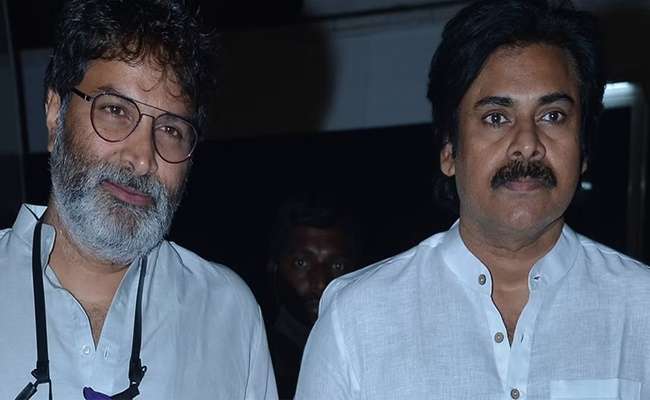 Trivikram has a notorious reputation for adapting other stories for the screen as free-makes.
His previous works, such as "Agnyaathavaasi" and "A Aa," have been criticized for being lifted from foreign films, "Largo Winch" and "Meena," respectively.
Furthermore, "Alavaikuntapuramulo" is rumored to have been influenced by the black and white film "Inti Guttu."
Recently, Trivikram brought the Tamil film "Vinodayasitam" to the Telugu screen as an official remake with Pawan Kalyan.
However, PK fans were disappointed after watching the original film online, as there was nothing noteworthy about Pawan Kalyan's yet to be played role, which was also quite brief.
Additionally, his role as a God in "Gopala Gopala" received mixed reviews. The other character is in the film belongs to a middle aged.
However, the situation has changed recently.
According to sources, Trivikram completely rewrote the script, taking only the core elements from the original.
He transformed the middle-aged character into a younger one, played by Saidharam Tej, and added masala elements like songs, fights, and a special dance number with Saidharam and Pawan Kalyan, reminiscent of the song "Kajarare" from the film "Bunty Aur Babli."
It is also rumored that Trivikram rewrote the dialogues initially written by Burra Saimadhav, giving them his own unique touch.
On a whole Trivikram seems to have taken the stardom of Pawan Kalyan very seriously again.
This has pleased fans of Pawan Kalyan, but has raised concerns among fans of Mahesh Babu, who worry that Trivikram may focus less on their favorite star due to his admiration for Pawan Kalyan.