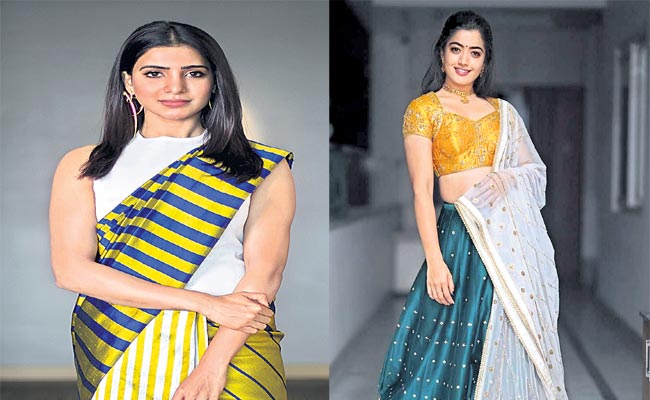 Samantha is the top actress who has a commendable track record and national fame ever since her 'Family man'. Same is the case with Rashmika Mandanna who has shot to pan India fame with her Pushpa.
A company has planned to shoot a commercial ad in the combination of Samantha and Rashmika. But Samantha, though agreed initially, denied the proposal later.
When inquired it is said that she has a policy of not to share the screen with other actress. Indeed, recently she acted along with Nayantara for the film KRK. Don't know if she decided not to do multi starrer after that.
It seems that she is comfortable only doing as solo heroine. She is now saying a firm 'no' to two heroines films as per grapevine. She is even ready to act with young heroes but on the condition of no second heroine.
Probably she might be avoiding the situation of being compared to the other actress either in beauty or performance, say the sources.