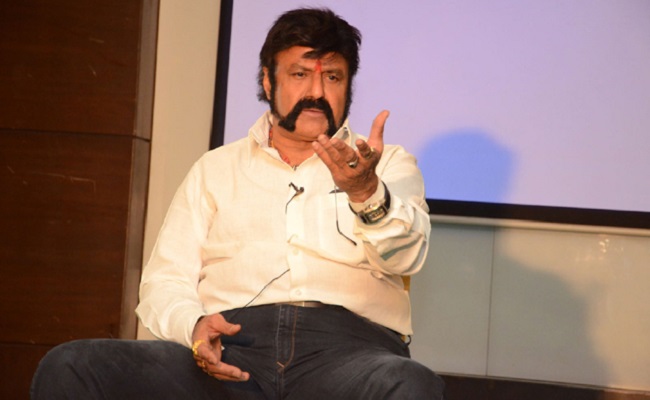 Nandamuri Balakrishna is showing his anger at the strike being carried out by Tollywood Guild with the support of the Film Chamber.
The reason is that he is not in the mood to sit at home without shooting because of the decision of a few people.
Sources say that he is regularly calling his producers with a warning. He seems to be asking them if they start the shoot immediately or else he would consider the call sheets to be consumed and switch over to the next film.
Balayya is also asking them, "What are you all thinking about yourselves? These are not the days of monarchy. Who is deciding about strikes?"
He also spoke against a big man related to the Guild with strong vocabulary. His point is how can anyone dictate terms like this without discussing with others in the industry.
With this the producers of Mythri Movies banner are in tension. The Producers' Guild seems to be hell bent about the strike and they are not in any mood to call off. On the other hand Balakrishna is showing his anger.
Besides, Dil Raju looks frustrated as per the sources.
When asked, he apparently said, as per the sources, "Balakrishna is demanding the shootings. Nani is also on the same track. The launch date of Mahesh Babu's next is on 15th of August and they are not in mood to postpone. Amidst this rebellion, how can I show my face if I don't achieve anything with this strike?"
This was revealed by a distributor. It has been one week since the strike started. Nothing has been achieved in spite of three long meetings each day.
A producer cum distributor also expressed with disgust that nothing is going to happen with these meetings and this strike is going to be a big failure.