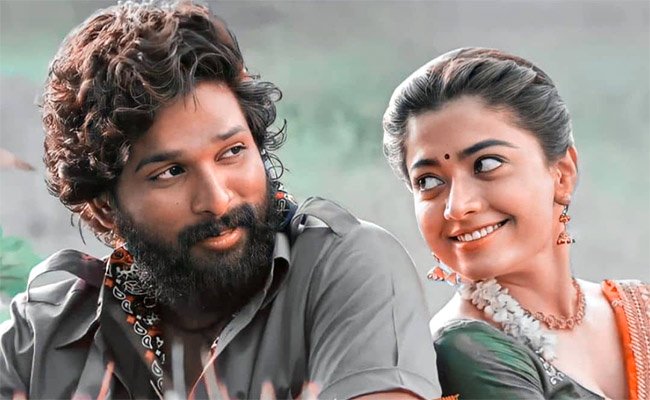 This is something interesting with regard to the collections of "Pushpa".
The film opened to lukewarm response in Hindi, but eventually got picked up. Surprisingly, the film did a NETT Collection of Rs 3.5 Cr (Not Share) on Wednesday which is more than that of day-1.
The Hindi version of the film is right now doing better than the Telugu version in AP and Telangana.
Now two films are releasing in Hindi and Telugu respectively.
One is "83", the most awaited by the cricket lovers, the story of world cup 1983, starring Ranveer Singh who is playing the role of Kapil Dev. The biopic of a historical sports event is hitting the theatres tomorrow. The response to this film may show its effect on the prospects of "Pushpa" collections in Hindi zone.
Similarly the Telugu film "Shyam Singha Roy" which is hitting the screens tomorrow may show its effect on Telugu collections of "Pushpa" during the weekend. That means, if 'Shyam Singha Roy' gets positive talk, "Pushpa" collections come down. Otherwise, there are chances for "Pushpa" to record better collections.