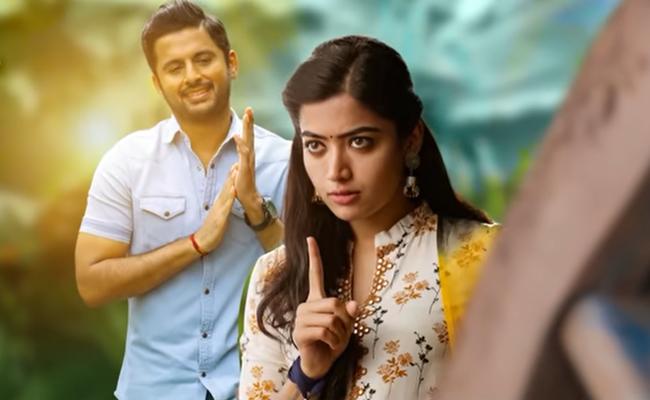 Nithin's Bheeshma opened to super hit reports all over and has been doing terrific in all business territories.
The film amassed over Rs. 10 Cr share in Telugu States on it's first two days and has gone past half million dollar mark in USA on Saturday.
It will break even by Sunday morning to become the first region where Bheeshma enters the profits zone.
Bheeshma was sold for a low price 1.75 cr to overseas distributor and it's break even number is $550K.
Bheeshma is sure to go past Million Dollar mark in USA. At this rate, it may end up grossing around $1.2 M to $1.3M in US alone.