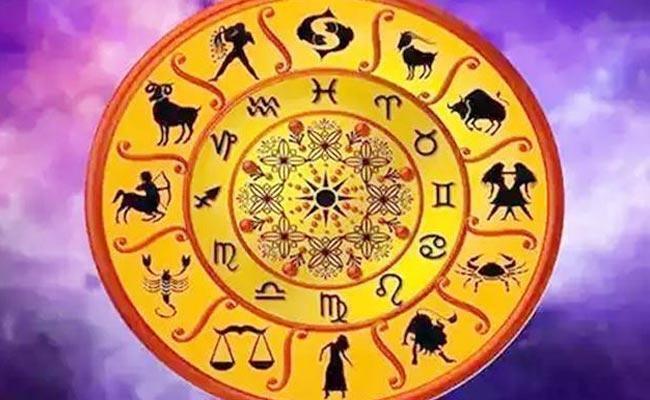 Here is a guide to the week ahead for you. This is your forecast for November 20-26.
Aries: This week marks a dynamic phase for you as the cosmos encourages you to break free from your comfort zone. Embrace the opportunity to meet new individuals from diverse cultures, as this will broaden your perspectives and deepen your understanding of the world. Attend events, workshops, or conferences where you can connect with individuals from different backgrounds. Your ability to adapt and learn from others will be a valuable asset in your career. If you're single, don't hesitate to mingle and embrace the chance to meet someone from a different cultural background. Existing relationships may benefit from shared experiences that broaden your horizons together.
Tip of the week: Meet new people
Taurus: This week, you'll find yourself in a positive and happy state of mind, setting the stage for a fulfilling week ahead. Your positive and determined mindset will be a key asset, influencing your work in a constructive way. Colleagues and superiors will likely notice your enthusiasm, potentially leading to recognition or even advancement. Keep an eye out for new investment opportunities or money-saving strategies. If you've been considering making a significant financial move, now might be the opportune time. For singles, the universe may bring someone special into your life. Be open to new social opportunities and let your natural charm shine.
Tip of the week: Stay in a happy state of mind
Gemini: It's time to focus on strengthening your bonds and nurturing the connections that matter most. Embrace the power of simplicity and find joy in the present moment. In your professional life, this week encourages you to adopt a more relaxed approach. Instead of overthinking every detail, take a step back and trust the process. Allow yourself the freedom to explore new ideas without getting bogged down by perfectionism. Singles may find that letting go of expectations opens the door to unexpected romantic connections. Your ability to listen and empathise will contribute to a harmonious family environment.
Tip of the week: Trust the process
Cancer: The burden of responsibilities may have been weighing you down, and it's time to reclaim your happiness. Strike a balance between work and personal happiness. The demands of your job may have overshadowed your sense of joy lately. This week presents an opportunity to reassess your priorities. Take a closer look at your budget and spending habits. Are there areas where you can cut back without sacrificing your happiness? Consider reallocating funds to activities that bring you joy rather than solely focusing on material possessions. Don't be afraid to let your authentic self shine; this could attract someone who shares your passions.
Tip of the week: Reclaim your happiness.
Leo: This week, you may find yourself grappling with a sense of unease and inner turmoil. It's essential to acknowledge and address these emotions, as they may impact your interactions with loved ones. External pressures may test your resilience, but keeping a cool head will prove to be your greatest asset. Collaborative projects could present challenges, but your ability to navigate interpersonal dynamics will ultimately contribute to success. Patience is a virtue when it comes to money matters, so resist the urge to make hasty investments or major purchases. For students, the academic journey may feel challenging this week. Stay focused on your goals, and don't be disheartened by temporary setbacks.
Tip of the week: Address your emotions
Virgo: Take a step back and reflect on the bigger picture of your life. It's a time to reassess your goals, values, and overall direction. In your professional life, the week encourages you to be strategic and deliberate. Take a close look at your career goals and evaluate whether your current endeavours align with your long-term aspirations. If there are challenges at work, approach them with a calm and analytical mindset. If you're single, this is an excellent time to reflect on your relationship goals and the qualities you value in a partner. Creating a well-organized study plan will contribute to your success and bring you a sense of accomplishment.
Tip of the week: See the bigger picture
Libra: Embrace the energy of change and be open to new experiences. A unique opportunity to learn something valuable may present itself. Whether it's a workshop, a mentorship, or stumbling upon a thought-provoking article, be open to expanding your knowledge. Financially, this week urges you to be mindful of your expenditures. While the temptation to indulge in a luxurious purchase might be strong, consider the long-term impact on your financial stability. If you're single, an unexpected encounter could spark the flames of romance. Be open to love in all its forms, and don't shy away from expressing your feelings.
Tip of the week: Be open to new experiences
Scorpio: The stars urge you to pick your battles wisely and realise that life's challenges are not always black and white. At work, you may encounter a few power dynamics at play. Be observant of office politics and choose your alliances wisely. While your ambition is commendable, remember that collaboration can be the key to success. Your ability to delve into the depths of a situation will be an asset, helping you uncover solutions that others might overlook. If conflicts arise in relationships, approach them with a calm and rational mindset. Communication is key, so be open and honest with your partner. If you are a student, your ability to delve deep into your studies will be crucial.
Tip of the week: Pick your battles wisely
Sagittarius: Don't hesitate to take decisive action; the stars are on your side. Whether it's a personal pursuit or a professional endeavour, the universe is urging you to go after what you truly desire. If you've been contemplating a new professional path or considering launching your own venture, now is the time to make those decisions. If you've been considering investments or financial planning, the cosmic alignment suggests that it's a favourable time to take action. However, be sure to approach financial matters with a well-thought-out strategy. Your family can provide valuable support as you embark on new ventures, so lean on them for guidance and encouragement.
Tip of the week: Take decisive actions
Capricorn: The persistent efforts you've invested are about to pay off, bringing a sense of accomplishment and relief. Expect positive feedback from superiors or colleagues, acknowledging the impact of your contributions. Pending projects that may have been causing stress will now move towards completion, bringing a sense of closure. However, be cautious not to let success cloud your judgment – continue to make informed decisions and maintain your disciplined approach to money matters. Singles may find themselves drawn to someone who shares their values. Express your feelings openly, and don't be afraid to take a step towards commitment if it feels right.
Tip of the week: Make informed decisions
Aquarius: This week, your career path is illuminated, providing you with the chance to shine. Your innovative ideas and forward-thinking approach will be recognised by colleagues and superiors. However, don't let success blind you to potential pitfalls. Keep a watchful eye on your business affairs, as there may be lurking issues that require your attention. Avoid making promises that may be difficult to fulfil, and prioritise transparency in your professional dealings. Be wary of potential fraud or deceitful schemes. For singles, this is an opportune time to meet someone special through social events or networking. For students, this week offers a conducive environment for academic pursuits.
Tip of the week: Prioritize transparency
Pisces: An important personal development is on the horizon this week, and it promises to bring joy not only for yourself but for your entire family. This could range from a personal achievement to a milestone that impacts your household positively. Embrace the change and share the joy with your loved ones. This event will serve as a source of inspiration and unity within your family circle. In the professional sphere, a long-awaited opportunity could present itself, opening doors to advancement and recognition. It's a favourable time to invest wisely, but exercise caution and conduct thorough research before making any major financial decisions.
Tip of the week: Celebrate with loved ones
(Neeraj Dhankher is an Astrologer with proficiency in Vedic, KP and Nadi Astrology. He is the Founder and CEO of Astro Zindagi. The observations are made by the writer based on his analysis)