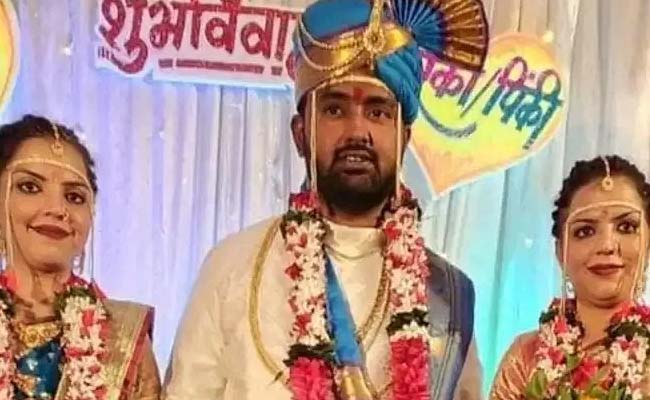 The two twin sisters grew up together and studied engineering. They also became software engineers and decided not to get separated at any turn of life. So they married the same guy. This incident happened in Maharashtra.
The two girls are Rinky and Pinky and they live in Sholapur. The groom is Atul who is acquainted with the twin sister's family.
When the mother of Rinky and Pink got ill, Atul took care of her with attention. Rinky and Pinky got connected to him only at that moment. The sisters came to an understanding and decided to marry him together and they convinced the parents as well.
Surprisingly even Atul's parents agreed to this. The video of their marriage is going viral. But as per law, this has become a crime as a Hindu cannot marry two girls.
So under IPC 494, a case is booked on the groom by Sholapur police.