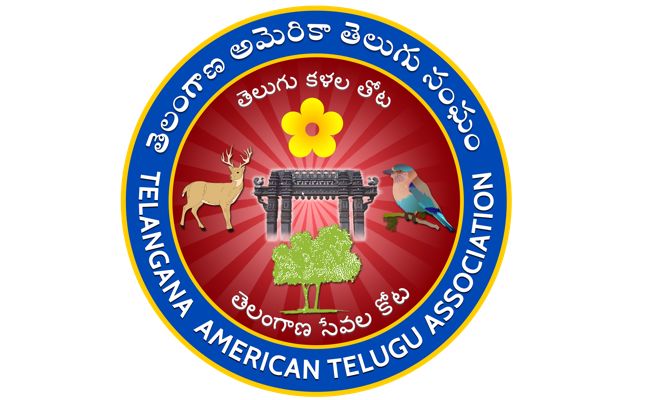 Telangana American Telugu Association (TTA) sets up helpline for COVID-19 2nd wave in INDIA.
Telangana American Telugu Association (TTA), the first national non-profit 501 (c) (3) Telangana organization volunteered with thousands of members to help the Telugu and Telanganites across the globe. As we all know, the COVID-19 outbreak put the many lives in danger to face the medical challenges and survival. Currently, motherland India facing the second wave of COVID-19 and country in need of emergency services.
"TTA pro actively took the volunteer work to help the nation and it is always there for our own people in back home" President Dr. Mohan Reddy Patalolla said. He added, we cancelled all the scheduled activities of the TTA and TTA volunteers across the nation 24/7 working on COVID-19 relief emergency services to help, guide and create awareness among the people to come out of the scary situations.
On behalf TTA, President and Media communications chair Dr. Narasimha Reddy Donthireddy (LN) spoke to Telangana honorable health minister Etela Rajendra and offered the services to be part of the awareness activities. President Dr. Mohan Patalolla thanked all the AC, EC, BOD & RVPS for their active support and financial help towards the TTA COVID-19 2nd wave Relief fund.
To donate for TTA COVID-19 2nd wave relief fund for INDIA click on the link here. https://www.facebook.com/donate/174355654558426
TTA raising the funds in social platforms includes Facebook to donate the oxygen concentrators, remedisivir injections, food donation camps, finding the beds in hospitals, ambulance services etc., President-Elect Vamshi Reddy outlined their Plan of action to overcome this second wave of COVID-19 to save lives in India.
TTA founder and former advisory chair Dr. Pailla Malla Reddy stretching his hands by giving his time and big donation to motherland. He always forefront and shows lot of affection towards his own people. He donated one crore to Telangana CM relief fund in the first wave of COVID-19. Now he donated again huge amount to TTA COVID-19 2nd wave relief fund.
Advisory Chair, Dr.Vijaypal Reddy and co-chair Dr. Haranath Policherla applauded TTA Executive committee and BOD who actively involved in spending time to guide the needy in India. Our mother land has given us so much and now it is time to give back and support our land and people in this pandemic outbreak. TTA Treasurer, Pavan Ravva informed us that TTA have so far raised nearly $50,000 with in 24 hours and expecting more funds by the weekend.
"TTA set up the TTA-COVID-19 task force for to monitor and deliver the help in right way. So far thousands of people already got benefitted with the TTA helpline (1-866-882-7382)", TTA community services chair, Shiva Bhaskar Reddy Kolla having said. Shiva requested everyone in US or India or around the globe to reach our 24/7 toll free TTA helpline number if you need any help from TTA in INDIA or USA.
Currently, TTA COVID-19 taskforce helped to many people for finding the ventilator beds in hospitals, remedisivir injection doses, plasma donors, oxygen concentrators, medicines kits, food for COVID patient attendees in hospitals. He personally thanked TTA community services team and TTA task force team who actively working 24/7.
TTA foundation, India chair, Prasad Kunarapu taking care of the TTA activities to run smoothly with the help of Indian volunteers. TTA AC, EC, BOD's, SC's, RVP's, RC's and members took the oath as " Its time to give back to our motherland save as many lives as possible". They requested everyone in US and around the globe Telugu and Telangana community to donate generously to their TTA COVID-19 2nd wave relief fund.
Press release by: Indian Clicks, LLC
Click Here for Latest Direct-to-OTT Releases (List Updates Daily)