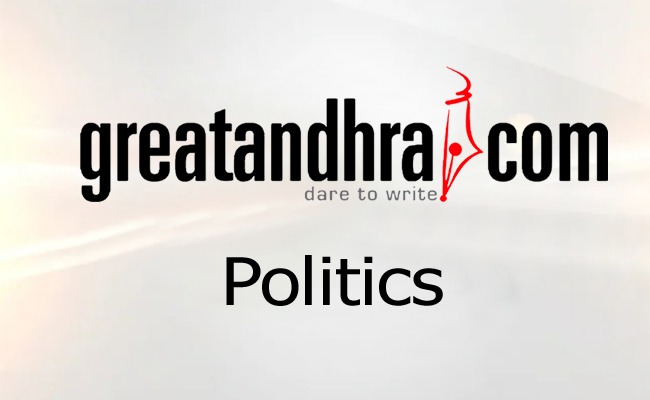 The recent incident involving Nagarjuna's N Convention Centre is merely a tip of the iceberg. It is just one link in a huge web of land that was indiscriminately distributed to well-heeled and well-connected film personalities of the Telugu film industry over the years.
If one looks at the systematic way in which prime land in Banjara Hills and Jubilee Hills has been given to filmi families over the years, it is quite obvious that it is not simple coincidence.
Though successive governments have always been lenient towards the film industry, the industry went through a glorious era during Chandra Babu's 10-year rule in the past. They literally got what they wanted, when and where they wanted.
If one looks at the map of Hyderabad, Annapurna Studios is located in a rather prominent location in Banjara Hills. A little further, Sujana Choudhary owns a huge piece of land. Adjacent to it is the TDP office and next to it is Prasad Labs. Immediately, there is LV Prasad Eye Hospital and bang opposite to it is Raghavendra Rao's film complex. Now, the fact that they all exist next to each other and have been given away in a systematic way is an obvious doubt that is bound to crop up in the minds of the common man.
Of course, one can see the vision and commitment behind establishing places like Annapurna Studios, NTR Bhavan and Prasad Eye Hospital. But what purpose does RK Complex serve in furthering the cause of the Telugu film industry? Yes, there are a couple of offices of film boards on the top floor which are not exactly functional, barring that it has a pub, entertainment zone and theatres. There was a time when Harish Rao cried foul saying that some influential people systematically grabbed land in prime locations in the city.
Late Janardhan Reddy was quite vocal about the land that was given away for Imax parallel to Tank Bund. He also opposed the allocation of parking space for Imax across the road.
But the government turned a deaf ear and went about its task silently. Prime land in Banjara Hills and Jubilee Hills has been given away to film people, especially belonging to one particular social community. Similarly, there are many scams regarding the allotment of plots to film artistes and technicians in Film Nagar. While a senior and revered man like Veturi was denied a plot, some big producers, actors and directors amassed plots through benami registrations.
Same is the situation with people losing plots due to road widening. Where the common man is given a pittance, the rich and well-connected people who appear to remain silent, manage to get plots of their choice elsewhere. A plot is identified, a nominal rate is fixed and plots change hands rather smoothly. The files get moved instantly as people involved belong to the same community as those involved. And if they can't accommodate them in Hyderabad, then they could even hope to get a plot in Vizag.
One can also see this discrimination in the way media handles the cases involving biggies from the film industry like the recent Nagarjuna case. Had it been a politician like Botsa, the media would have been bombarded with stories about his corrupt ways and the channels would have had a field day doing their own undercover stories and drawing conclusions. But they are silent regarding Nagarjuna and the whole issue of N Convention Centre. Of course, they did mention it, but no investigative stories have been done to figure out if Nagarjuna was right or wrong.
It is time for the Telangana government to take stock of the situation and see to it that there is common justice to all. KCR might have started the process for revenge or for control over prime government land, but he should not give up in between. Once the issue comes out, then many skeletons will fall out of the cupboards.
Click Here for Latest Direct-to-OTT Releases (List Updates Daily)