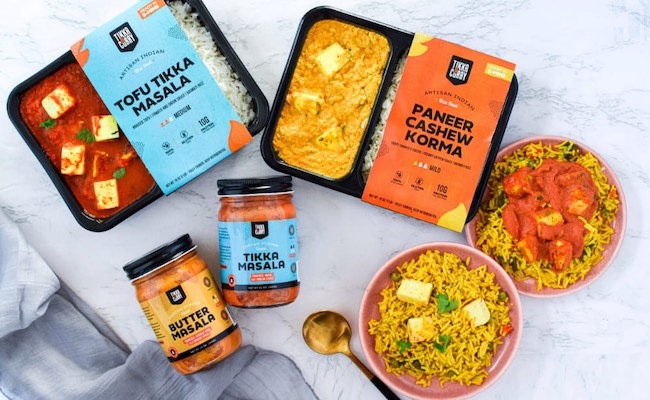 Indian food is something that makes your mouth watery with its tempting aroma and delicious authenticity. After all, it is comfort food for many, and we don't blame you!
Paneer Tikka Masala, Chicken Biryani, Tandoori Masala, Paneer Korma, and a ton of dishes will rule over your heart once you try them. Introducing Tikka N Curry ready-to-eat Indian meals with nationwide delivery. Get $10 off $50 as an introductory offer with code: AU1KLR
Our mission is centred around our desire to share our deep respect for our heritage, pride in our culture and a lifelong craving for the fresh, potent flavors found only in traditional Indian cooking. We want to showcase real Indian food and flavors, as you've never tasted before.
Every sauce and every curry you find on our website is inspired by our Mother's recipes and family-style cooking. The best part about it? Each meal is made from scratch. We put our heart and soul into everything we craft, using the best practices and the freshest ingredients.
Our best-selling Tikka Masala Sauce was such a hit that customers from all over Chicago came just to get their hands on their own jar! This was a breakthrough moment for us – and then we quickly decided it was time to share our world-class sauces with the world!
If you're one who craves rich, bold flavors and authentic Indian herbs and spices, you're in the right place. We never add additives, preservatives, or extra oils to our curries so you can get a real taste for quality Indian ingredients.
In other words, our homestyle curries are simple, yet packed with exceptional taste and flavor. Ready to give us a try?
Have the best (and nothing less) on your plate tonight.
Content Produced by Indian Clicks, LLC