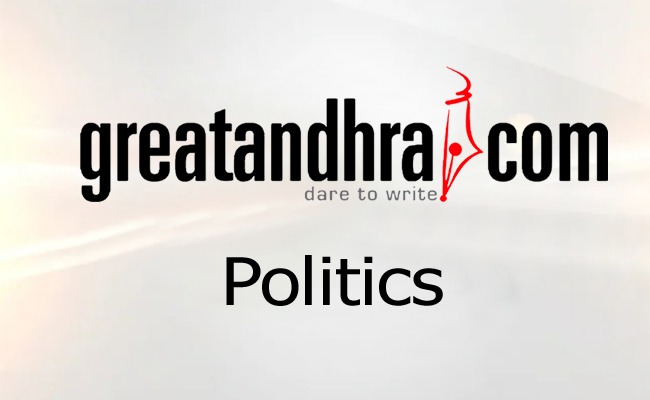 A page opened by heritage activists on Facebook with an appeal 'Save Jinnah Tower' is receiving an overwhelming response, with many joining the chorus to demand the government to save the structure from further decay.
FB posts like `Gunturians let's fight for our Guntur pride. Save our Jinnah Tower' have become popular of late.
Former MLA Mohammed Ziauddin, younger brother of Jan Basha, too has said he would request chief minister Chandrababu Naidu to take steps to protect the heritage structure.
The tower, built in honour of Mohammed Ali Jinnah more than 60 years ago, is a major landmark in the city.
The tower is tethered to the city's landscape. It is a very popular monument. According to historians, Jinnah Tower was constructed soon after the visit of Judaliyaquat Ali Khan, a representative of Jinnah, during the pre-Independence era.
Ali Khan was felicitated by Lal Jan Basha, the grandfather of the late Telugu Desam Party MP S M Lal Jan Basha, and got the tower built in honour of the Muslim League leader.
The tower was erected on six pillars with a dome on the top, resembling Arabic architecture. Significantly, the harrowing experiences of India's Partition and continued tensions in the borders of India and Pakistan neither disturbed peace and harmony in Guntur nor impacted the existence of the tower. However, the structure has run into rough weather due to the negligence of local authorities as no attempt has been made to renovate and conserve it.
What one fails to understand is how this tower can be a symbol of the pride of Guntur? Named after the person who is responsible for the partition of the nation and the loss of millions of lives, how can any tower named after such a person be a symbol of pride to any Indian city or its denizens?
What next? Laden tower in Bandar? Either the tower should be demolished or renamed after someone who is a source of pride to Indians or Telugus.
By Kiran Sharma