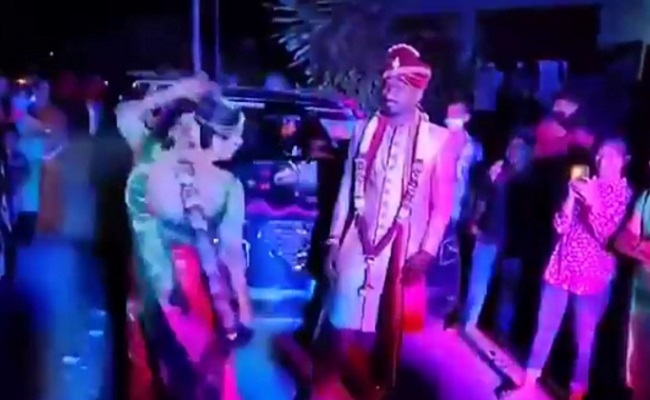 Hyderabad: The bridegroom, whose wedding video went viral for the dance of the bride to the tunes of a popular Telugu song last year, was Tuesday caught red-handed while taking bribe.
Akula Ashok, working as town planning officer in Badangpet Municipal Corporation near Hyderabad, found himself trapped in the Anti-Corruption Bureau's net.
He was caught while taking a bribe of Rs 30,000 from a citizen who applied for permission for construction of his house.
Ashok, working as supervisor in the planning section, had demanded the bribe and the applicant had lodged a complaint with the ACB.
The ACB officials also arrested architect A. Srinivasa Raju as Ashok was accepting the bribe through him.
Ashok is the husband of the woman, whose dance to the popular Telugu video song "Bullet Bandi" during their wedding last year had gone viral on social media.
Ashok too had grabbed the attention of viewers in the video, which became popular mainly for the bride's dance.