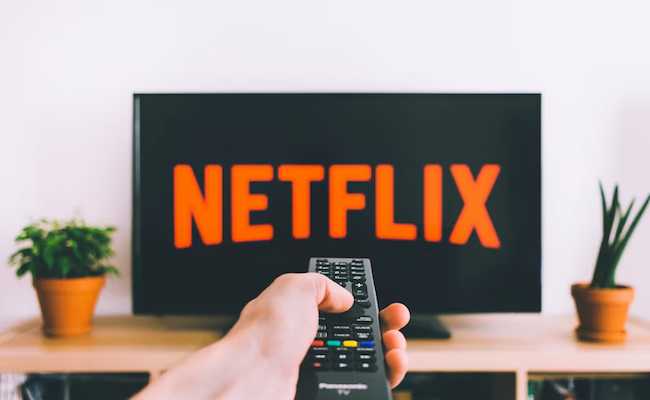 Since its official introduction in 2007, Netflix has successfully risen to become the world's largest movie streaming platform. They claim an ever-expanding collection of original TV series and movies from various genres. Research has also shown that more than 8 out of 10 households utilize Netflix services.
With this enormous popularity, a TV series or movie is not almost incomplete without Netflix in the conversation. By providing users with legal and smooth access to thousands of movies and TV series, Netflix has successfully spread its tentacles to over 200 million subscribers in more than190 countries worldwide, including India.
Netflix was officially launched in India in 2016. With over six years of providing streaming services, and just like India bet cricket, it has garnered more than five million subscribers in the country. With the integration of different Indian movies on the platform, video streaming in India has increased astronomically with a promising future outlook.
Here are some of Netflix's best Indian original series you don't want to miss for anything:
Sacred Games
The movie was derived from the 2006 novel written by Vikram Chandra with the same title. This story was about a Mumbai policeman (Saif Ali Khan) who gets an anonymous threat call from gangster Ganesh Gaitonde (Siddiqui), intending to blow up the entire city in just 25 days. The series' first season, which contained eight episodes, was aired worldwide in 2018 and subtitled into over 20 different languages.
The initial show launch has garnered many positive reviews, mainly because of the exceptional acting and top-notch storyline. The second season of the series, which appears to be the last, came out the following year and was also widely received by viewers. The Sacred Games is an action-packed thriller movie that will be definitely worth your time.
Delhi Crime
Delhi crime is one of Netflix's most famous Indian series. It was no surprise when the show won the Prestigious Emmy Award for being the Most Outstanding Drama Series in 2020 – making it the first original Indian TV series to accomplish such a feat. Netflix launched the TV show in the year 2019. The story was initially inspired by a rape crime involving a gang in Delhi which made worldwide news in 2012.
In the first season of the series, the story revolves around the criminal investigation of that case. However, the series was officially extended for another season, with the cast coming to uncover further crimes. The movie is watched and loved by a broad audience and has gathered excellent ratings and reviews on popular movie review sites.
Ray
This Netflix series is made up of a collection of Indian stories. Netflix enjoys creating Indian Original compilations; some are offered as single films and others as series with different episodes. Ray is an episodic anthology that features four-hour-long movies based on the work of acclaimed novelist and director Satyajit Ray.
The series debuted on Netflix on June 25, 2021, and has since received rave reviews and ratings for its entertainment value.
Lust Stories
The film, which addressed the themes of love, desire, loss, and taboo, was based on the premise of the 2013 anthology film Bombay Talkies, which had four short film parts of distinct storylines. Netflix bought the worldwide distribution rights to Lust Stories, and the film premiered on the platform on June 15, 2018.
The film pleasantly pushes boundaries to present authentic stories about genuine women who are unashamed about their flaws and wants and do their best to heal their heartstrings. Many people have commended the film's portrayal of women and its examination of female sexuality, a subject that has seldom been addressed in Indian cinema.
She
This Indian TV crime series shows the transforming path of a female police constable who is pushed outside her familiar environment to embark on an intelligence operation and break a crime syndicate. Meanwhile, Bhumika must deal with her alcoholic spouse and work on finalizing her divorce with him while still completing her assignment successfully.
The series shows the concept that a woman's body may function effectively to dominate her surroundings. It also stands out for its outstanding acting, which will genuinely make you grimace at the overall chauvinistic character of some males in positions of authority.
Chopsticks
Sachin Yardi's Chopsticks is a comedy-drama. The narrative follows a lady and a con guy who offers to help her retrieve her stolen automobile from the thug who had stolen it. However, their interaction and journey lead to a life-changing experience for both of them. The film, starring Abhay Deol and Mithila Palkar, was aired on Netflix globally on May 31, 2019.
Yeh Kaali Kaali Ankhein
Yeh Kaali Kaali Ankhein, which roughly translates as "These Black Black Eyes," is one interesting romantic crime thriller series. In the story, Purva Awasthi, a prominent politician's daughter, obsessively pursues a boy and is ready to do whatever it takes to get him to be hers.
The TV series debuted on January 14 this year, and another season was released following the popularity of the first one. If you love a mix of drama and action, you definitely do not want to miss this one.
Conclusion
Since Netflix launched its first Indian Original Film in 2018, the global streaming company has launched scores of other films and TV series from India, with several other high-profile projects in the works. Don't forget to visit Parimatch for an exciting opportunity to bet on your favorite games.
Content Produced by Indian Clicks, LLC