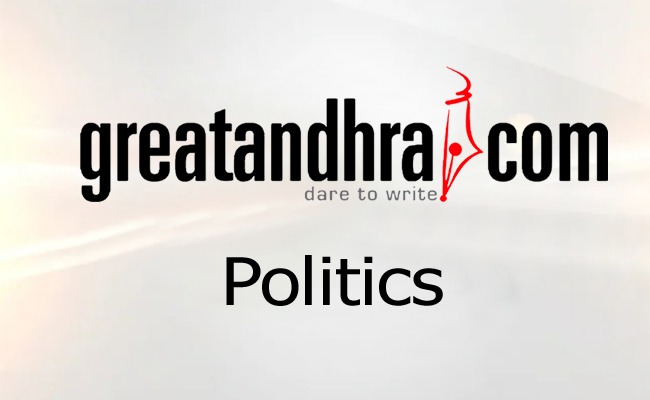 "Multitasking" is a familiar word in these modern times - it refers to taking care of multiple tasks in parallel in our daily routines. "Ashtavadhanam" – the centuries old art of literary multitasking is an extraordinary feat that all Telugu people should be proud of. Very few people in this modern age now practice this art with conviction and unwavering devotion and Apoorva Panchasahasravadhana Sarvabhouma "Sri Medasani Mohan" is a legend in this art of Ashtavadhanam
On August 11, 2007, Telugu residents of Indianapolis and neighborhood experienced a rare treat of Ashtavadhanam by Avadhana kavitha pithamaha, Sri Medasani Mohan. Sri Mohan has been in USA since his early July participation in TANA convention.
It was a bright Saturday morning… the attendees, many in traditional clothing, trickled into the serene and pleasant auditorium of Adam's Mark Hotel with the excitement and anticipation that for the next couple of hours they would be sharing a rare ride with Sri Medasani into the realms of poetry, puranas and traditions and the ambience inside assured that their anticipations would come true. The program started with the welcome address by Mr. Raju Chinthala, President of Greater Indianapolis Telugu Association (GITA) and an apt invocation to Goddess Saraswathi by Mrs. Anupama Chengalva. Dr. DHR Sarma, Chairman of Sahitya Gita wing of GITA invited the Prucchakavargam to the stage all of whom wore traditional attires befitting the event and as a demonstration of their respect to the tradition. The Prucchhakavargam consisted of Dr. Krishna Mantripragada (Nishiddhakshari), Dr. Uma Maheswara Rao Kalapatapu (Dattapadi), Dr. DHR Sarma (Aprastutaprasangam), Dr. Jagannadharao Brahmandam (Nyastaakshari), Dr. Sujata Pammi (Varnana), Dr. B. nageswara Rao (Samasyapuranam), Mr. Bharat Reddy Bynagari (Aashukavitvam-1), Dr. Kris Dasari (Aashukavitvam-2), Dr. Gautam Vemuri (Aashukavitvam-3), Mr. Mohan Devaraju (Kavyapathanam-1), Mrs. Krishna Kumari Vedala (Kavyapathanam-2) and Dr. Satyanarayana Reddy Marri (Kavyapathanam-3). Once the prucchakulu were in place, Dr. Sarma invited Sri Medasani Mohan on to the stage by reciting a poem that beautifully concluded with "…may the Goddess Saraswathi reside on your tongue during this feat!". While Shruthi Garimella garlanded Sri Mohan on his way to the stage, the applause of the audience followed him throughout.
And for the next two and a half hours the audience witnessed the amazing avadhanam expertise of Sri Medasani Mohan who came up with poems with a lightning speed and as per meter (chandobaddhamu), based on the queries, requests and themes put forward by prucchakulu. Dr. DHR Sarma, dexterously shouldered the dual responsibilities as facilitator as well as a prucchakudu in his unique, entertaining and inimitable style. Some of the highlights of the avadhanam included: i) a clever poem about "sahityabhilasha" of Non-resident Telugus as per the theme and the restricted akshara "abhilasha" of Nyastakshari, that ended with an applause-monging 4th line that has "…sripadha shubhakhyaathin gadinthure kadaa!"; (ii) a poem that dexterously used the words "ananda, viyoga, vishada and vairagya" and explained the treatment of life by a human being who is not wavered by pleasure or pain: (iii) an extremely innovative and cleverly and entertainingly woven poem composed in response to samasyapuranam that asked for why we should give Nobel prizes for Bin Laden and George Bush; and (iv) a beautiful poem that described the Brahmotsavam of Lord Sri Venkateswara composed in response to the query by a prucchaka who handled varnana portion. Dr. Medasani's ease of handling of the restrictions by Nishiddhakshari was simply superb and instantaneous. He also identified the poems from different kavyams with utmost ease and explained their meanings and contexts with an exemplary command and then demonstrated his prowess and thrilled audience with his incomparable aashukavitvam.
The ashtavadhanam concluded with applause from the audience whose literary thirst was quenched with water laden with the sweetness and richness of the language and the prowess of the avadhani. Sri Mohan was then garlanded by little girl Sreya Vemuri and was offered a shawl by Dr. Ranganath Vedala and Dr. Vidyasagar Tumuluri. Dr. Vijaypal Reddy, Mrs. Jayaprada Konijeti and Dr. Siva Prasad Kumpatla of American Telugu Association (ATA) then honored Sri Medasani with a shawl and extended an invitation to 2008 ATA convention. Then the big moment came when Mr. Raju Chinthala and Dr. DHR Sarma of GITA presented a plaque and honored Sri Medasani Mohan with the title "Sahityagitaavadhanasiromani". Sri Medasani Mohan very humbly responded to the gesture and expressed his sincere thanks to the organizers of the program and audience for the title. The program concluded with Managala Harathi sung by Dr. Sujata Pammi.