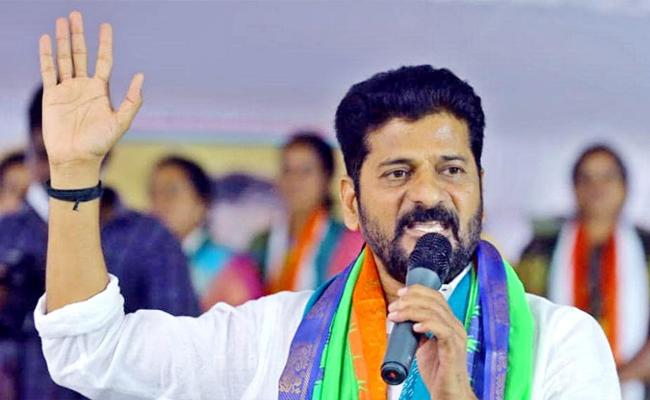 The way Telangana Pradesh Congress Committee president A Revanth Reddy avoided meeting senior party MP from Thiruvanthapuram Shashi Tharoor when he came to Hyderabad on Monday to campaign for himself in the AICC presidential elections has raised many eyebrows.
As per the guidelines issued by AICC central election authority chairman Madhusudhan Mistry, all PCC presidents shall extend courtesy to the contesting candidates – Mallikharjun Kharge and Shashi Tharoor – during their visits to the respective states for campaigning.
Mistry said the PCC presidents should also make arrangements for Kharge and Tharoor to meeting the delegates. He also said they shall not campaign for or against contesting candidates.
"If they wish to support any candidate they must first resign from their organisational post, after that they participate in the campaign process," he said.
But when Tharoor came to Hyderabad, nobody received him at the airport nor the PCC chief made any arrangements for him in Gandhi Bhavan.
When Tharoor tried to reach out to Revanth Reddy, the latter said he was not available stating that one of his close relatives passed away and that he had other engagements.
While the AICC leadership said nobody should campaign for either Kharge or Tharoor, Revanth Reddy openly extended support to Kharge.
He described Kharge as a 'Telangana Bidda', the PCC chief said Kharge was born and brought up in the erstwhile Hyderabad State.
He also defended Congress Legislature Party leader Mallu Bhatti Vikramarka calling upon the party delegates to reject Tharoor and elect Kharge.
Revanth Reddy told reporters at Gandhi Bhavan later in the evening that he could not meet Tharoor, as he was preoccupied with other programmes.
The Congress MP from Thiruvananthapuram tweeted that he would meet the PCC chief another time.
So, what prevented Revanth to avoid Tharoor? It may be mentioned that Tharoor had to face a bitter attack from PCC president A Revanth Reddy in September last year.
While finding fault with Tharoor for complimenting the Telangana IT minister K T Rama Rao's efforts in developing Information Technology sector in the state, Reddy called the Thiruvananthapuram MP as a "gadha" (donkey).
"He who has praised the Telangana government should also know about the state of affairs here. That gadha (donkey) should have been tagged in the minister's false tweet. If both speak to each other in English, it won't bring any change here," the PCC chief said and hoped that Tharoor would be expelled from the party as he was proving to be a liability to the party.
Later, following criticism from the party leaders from Delhi, Reddy called up Tharoor and apologised for his remarks.