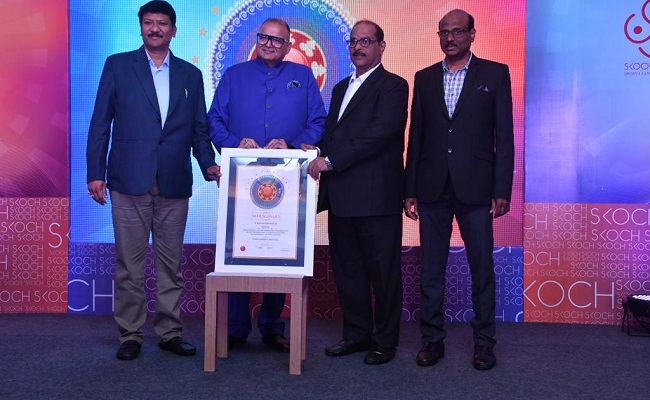 The Telangana State's E-Procurement Project has received the prestigious SKOCH AWARD GOLD in the eGovernance category, recognizing its exemplary contribution to the digital transformation of government services.
The award ceremony was held at the India Habitat Center in New Delhi on March 25, 2023. The award was received by Mr. Pendyala Srinivas, Joint Director (eGov), ITE&C Department along with Mr. N Kalyan Chakradhar Reddy, Managing Director of Vupadhi Techno Services Pvt Ltd, the service provider for E-Procurement services.
The award was presented by Mr. Sameer Kochhar, Chairman SKOCH Group, and is a testament to the Telangana government's commitment to leveraging technology for good governance.