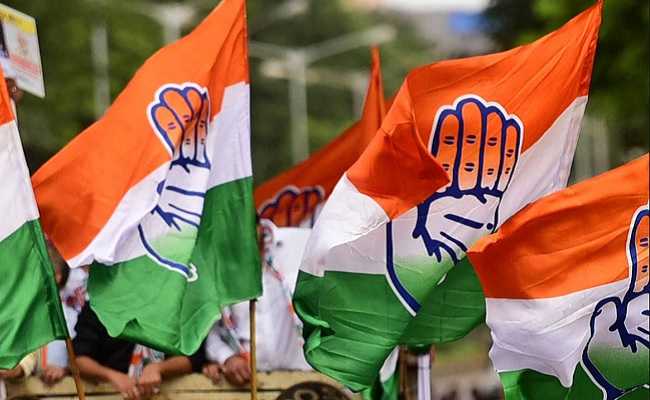 The Congress party in Telangana in a state of utter chaos, as serious differences are surfacing over admission of new leaders into the party.
There is no uniform policy in the party; nobody knows who is joining the party and who is behind these new joining. If one leader joins the Congress, it is being resented by another leader, because he has his own vested interests.
On Thursday, former MLA from Jadcherla Erra Sekhar defected from Bharatiya Janata Party into the Congress in the presence of Pradesh Congress Committee president A Revanth Reddy. Seniors like J Geetha Reddy and Madhu Yashki were present on the occasion.
But Sekhar's entry was strongly resisted by Congress MP from Bhongir and party's star campaigner Komatireddy Venkat Reddy. He wondered how Sekhar, who had been an accused in the murder case, be admitted into the Congress.
"How can a criminal be given entry into the Congress, which believes in Gandhian philosophy? I have already written to the high command protesting against Sekhar's entry," Komatireddy said.
However, the PCC leadership said Sekhar was acquitted by the court in the murder case and hence, there was nothing wrong in admitting him into the party.
Interestingly, Komatireddy himself admitted one Vaddepalli Ravi into the Congress in Tungaturthi assembly constituency, much against the wishes of local Congress candidate Addandi Dayakar, who contested from Tungaturthi in the last elections.
In fact, Vaddepalli Ravi was suspended from the Congress for his anti-party activities in 2018 elections. His entry into the party was disapproved by Revanth Reddy, who is refusing to meet him.
Similarly, former MLA Thati Venkateshwarlu from Ashwaraopet in Bhadradri Kothagudem district joined the Congress recently in the presence of Revanth Reddy. This was not liked by Congress Legislature Party leader Mallu Bhatti Vikramarka, who hails from adjacent Khammam district.
Bhatti is feeling insulted for not being consulted by Revanth before admitting Venkateshwarlu into the party.
In Hyderabad, too, the admission of Khairatabad corporator P Vijaya Reddy, daughter of late P Janardhan Reddy into the Congress by Revanth Reddy, has upset her brother P Vishnuvardhan Reddy.
So, that is the Congress!