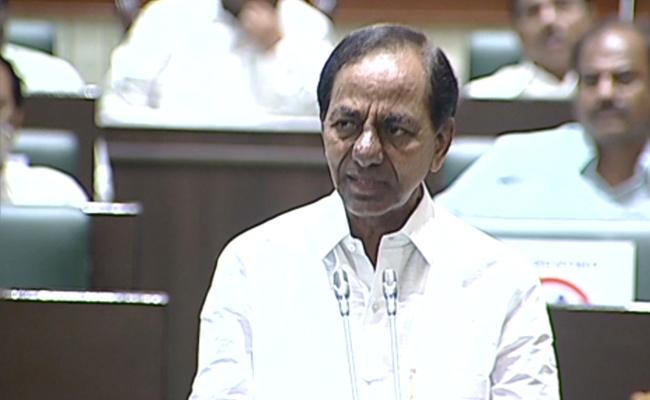 The Telangana state assembly on Friday unanimously adopted a resolution seeking caste-wise census of Backward Classes (BCs) while holding the general census for 2021.
Introducing the resolution after the question hour in the state assembly, Telangana chief minister K Chandrasekhar Rao said it was necessary to maintain accurate statistics for taking up various welfare measures with a view to uplifting the poorer sections of the society.
"Telangana Legislative Assembly, with a view to ensure welfare of backward classes, urges the Central government that caste-wise census of backward classes be conducted while holding the general census for 2021," the resolution said.
He said the BCs constitute nearly 50 per cent of Telangana's population and various political parties and State Assembly's in the country had passed resolutions seeking caste census. The resolution would be sent to the Centre for necessary action, he said.
A couple of days ago, KCR came up with the demand in the assembly stating that the Centre should take up enumeration of BCs while conducting the nation-wide census.
"I don't understand why the Centre is refusing to take up the enumeration of Other Backward Classes (OBCs) in the country. It even submitted an affidavit to the Supreme Court in this regard," he pointed out.
The chief minister also demanded that the Centre increase the percentage of reservations for Scheduled Castes in tune with their growing population in the country.
"The Centre has fixed a 15 per cent reservation for the SCs in education and employment at the national-level as well as in the states. Over the years, the population of SCs has gone up considerably all over the country. Therefore, the Centre should also consider increasing the quota of the SCs," he said.
He said a Comprehensive Household Survey conducted in Telangana six years ago had revealed that there were 1.03 crore families in the state, of which 18.22 lakh families belong to the Scheduled Castes, accounting for 17.53 per cent of the total families.
"Since the figures were six years old, the Dalit population in the state might have gone up substantially. Therefore, there is a need to increase the reservations for SCs in tune with the increase in their population," KCR said.