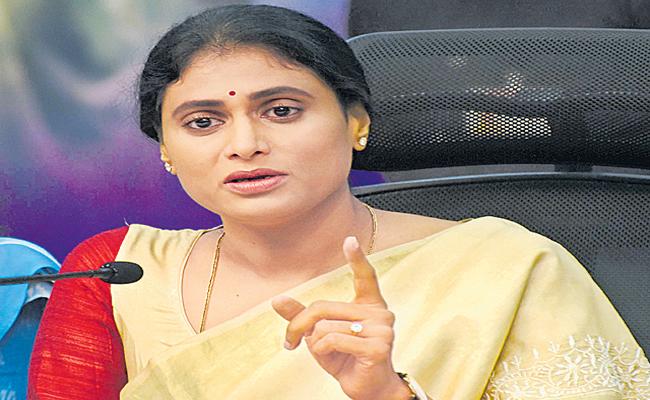 As the daughter of YS Rajasekhara Reddy, the YSRTP leader Sharmila has shown her might for the first time to the Press.
All these days there are many doubts in the political circles if she can make any impact at all in the Telangana State Politics.
Her public speeches and even her address during the party launch ceremony lacked the required sparks.
Many came to the conclusion that Sharmila's party will be a flop show. But for the first time she spoke out really well while answering the questions posed by the Press.
All that is seen in her is spontaneity, clarity and above all the dignity of a serious political leader.
She hasn't even hesitated to shoot her ego asking, 'Who is KTR?'.
Though everybody knows that she is acting as if she doesn't know him, that kind of audacity while talking about the opposition party leaders will be liked by the sympathizers and supporters.
For the first time Sharmila could make some impact with her befitting answers and tenacity in her determination.