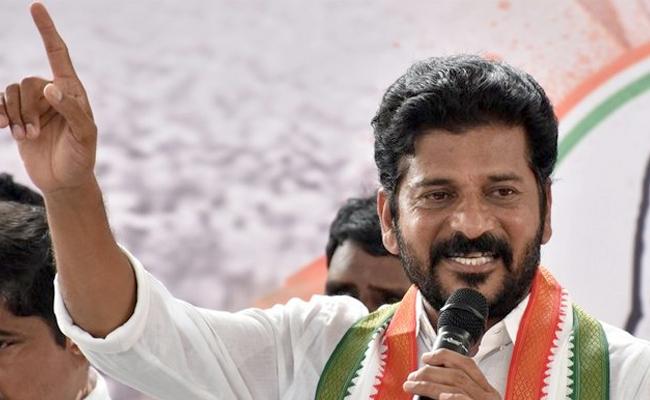 All these days, there has been a criticism against Telangana Rashtra Samithi government led by chief minister K Chandrasekhar Rao for treating the media persons with contempt and arm-twisting the media channels using his power.
There have been many occasions in the past showing KCR intimidating the media and indulging in witch-hunting of the channels that carried anti-TRS and anti-government reports.
But now, even the opposition Congress has also started threatening the media for not giving enough coverage to its news.
On Wednesday, Telangana Pradesh Congress Committee (TPCC) working president A Revanth Reddy resorted to virtual blackmailing and intimidation of media channels.
Expressing his anger at some channels for not covering even a single event of the Congress party in their news bulletins, Revanth demanded that out of 30 minutes in each bulletin, they should telecast news about the Congress party for at least six minutes.
He said even the print media has not been giving enough coverage to the Congress party's agitation against the government.
"They should public the Congress news in the front page. Otherwise, we shall launch a campaign among the people not to purchase such newspapers which are ignoring Congress party," Revanth threatened.
Stating that the Congress was viewing the indifferent attitude of the media towards the party seriously, Revanth said hereafter the party would take up agitations against such media houses and expose them in the social media.
"We won't hesitate to stall the private advertisements to the media houses if they don't cover the Congress party news in the coming days. If necessary, we shall also cut the wires of cable networks of the media channels," he warned.