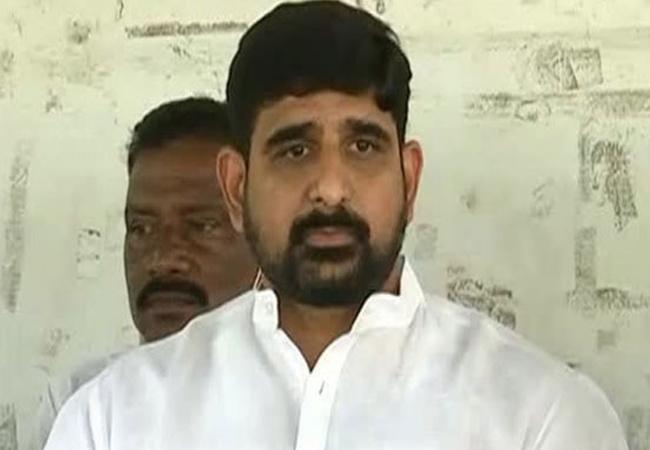 Sacked Telangana Congress leader and former PCC president N Uttam Kumar Reddy's cousin Padi Kaushik Reddy, who was sacked from the party on disciplinary grounds, made scathing attack on newly-appointed PCC chief A Revanth Reddy.
Kaushik Reddy, who announced his resignation from the Congress minutes before he was expelled from the party, said no senior leader in the party was happy with the appointment of Revanth Reddy, who got the PCC chief post by paying Rs 50 crore to AICC general secretary in-charge of Telangana Manickam Tagore.
"Manickam is a useless fellow. And Revanth is feeling as if he is a film actor. In factor, he is like a Mumaith Khan who gets whistles and claps with her item song dances in films. The Congress party has no future in Telangana but Revanth is already dreaming about the chief minister post," he said.
He demanded why Revanth could not secure deposits for the Congress candidates in the Greater Hyderabad Municipal Corporation in his own Malkajgiri parliamentary constituency.
Kaushik Reddy alleged that Revanth had mortgaged the party to Telugu Desam Party president N Chandrababu Naidu.
"What does he think of the Congress workers in Huzurabad? Are they mad? What should they do, if you ignore the constituency and secretly supporting Eatala Rajender, who joined the BJP?" he asked.
He also challenged Congress leader Ponnam Prabhakar to secure deposits for the party in Huzurabad.
"This is my challenge to Ponnam and Revanth. Let me see how many votes the Congress would get in the by-elections. The Congress will become empty within six months," he said.
Meanwhile, Uttam, who is presently undergoing treatment in nature cure hospital in Bengaluru, strongly condemned his cousin's comments.
He pointed out that Kaushik had become a leader only because he was given the Congress ticket in Huzurabad in 2018 December elections.
"It is shameful on his part to criticise the party and the leaders who gave him political life. He is making the allegations as per the directions of the TRS leadership," Uttam said.
Revanth said, without naming Kaushik, if there were any coverts in the Congress, they should quit the party.
"We are not going to leave such people who sabotage the party from within. At the same time, we shall take care of the interests of the sincere and committed party workers," he said.