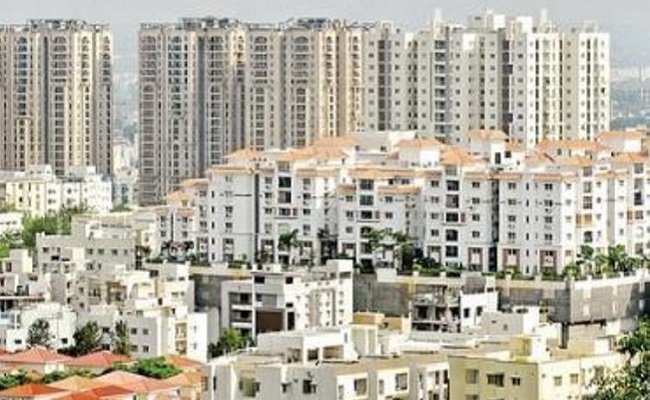 The imbalance between supply and demand always leads to either boom or downfall of any business. Now Hyderabad real estate is one the verge of eating heavy blow due to low demand and high supply. The impact is going to be big on constructions as per the survey reports from various corners.
The pandemic situation halted the sales abruptly in 2020 and the situation has been continuing even now. Still, many companies are not back to normal but encouraging the concept of work from home. The situation is so bad that the demand and supply is approximately in 1:3 ratio with regard to the apartments and villas of all ranges in Hyderabad.
"Hyderabad has become the only city in India with the highest increase in the available inventory with nearly 58,535 units available for sale", says Prashanth Thakur of Amarock Property Consultants.
A situation gives an apparent hint that there would be steep downfall in the apartment prices in different corners of the city. Though the builders are keeping on increasing the price per sft by creating artificial demand, the supply is so high that the competitive wars may result in a downfall of prices.
"Many of the people are waiting for the pre-launch sale offers from the builders than shelling out market price on ready to move properties. This turns Hyderabad into a seller's market and forces them to resort to a steep correction in the real estate prices", says Dr Y Kiron of SuchirIndia group.
It is known that some cities in China have become ghost cities with plenty of newly built apartment complexes but no occupants in them. Similar situation is going to arise in Hyderabad, say some opinions.
Already the rental values have come down in many places ever since the breakdown of the pandemic.
"I used to get a rent of Rs 25,000 per month on my residential property. But the tenants had vacated during the pandemic and left to their native place in Tamilnadu. I didn't want to lose the rent, whatever it is. If I keep my flat locked, I have to bear the maintenance costs. So, I got an offer from other tenants in the same apartment complex that if I am ready to lease my flat at Rs 15000 per month. I immediately agreed for this win-win situation", said Raju, the owner of a flat in Miyapur.
Except for some big builders in the city selling premium properties, the plight of mid range builders seems to be in doldrums. In a way, it can be good news for the people who wish to purchase new flats at reduced prices. It has to be seen if the the builders curb their margins to exit their commitments making a breakeven.