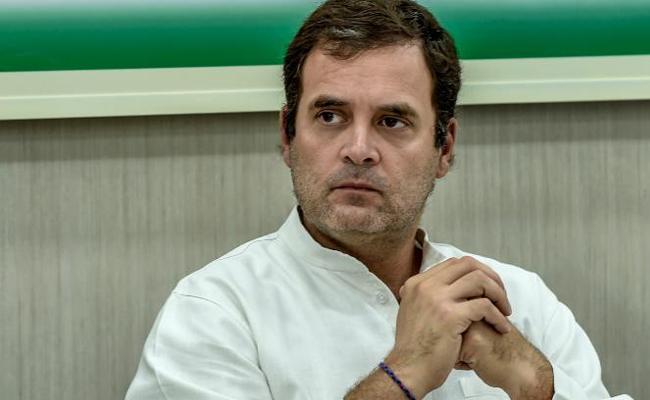 The Telangana Congress party, which is getting activated ever since firebrand Malkajgiri MP A Revanth Reddy took as the new Pradesh Congress Committee president, is likely to get further fillip with former president of All India Congress Committee president Rahul Gandhi visiting Telangana in September.
Revanth told a meeting of important party functionaries on Wednesday that Rahul Gandhi has agreed to tour Telangana in the month of September to galvanise the party cadres.
"He asked us to finalise the date and the place of meeting. We shall do it soon and confirm his appointment," he said.
The PCC chief said he had invited Rahul Gandhi to the Dalit, Girijan Dandora meeting to be held at Indravelli in Adilabad district on August 9.
"We have discussed the programme with Rahul and asked him to attend the meeting," he said.
Revanth announced a series of programmes for the party functionaries from August 11 to 21.
During these 10 days, the party would organise rallies in five mandals and two municipalities every day with 2-3,000 people in each place.
He asked the party leaders to ensure that at least 10 per cent of the voters in each mandal attend the rallies.
Revanth asked the party leaders to suggest a suitable candidate for Huzurabad assembly by-elections.
Hard work, loyalty to the party and social status would be taken into consideration for the selection of candidates, he said adding that the party cadres should be geared up to fight the election.