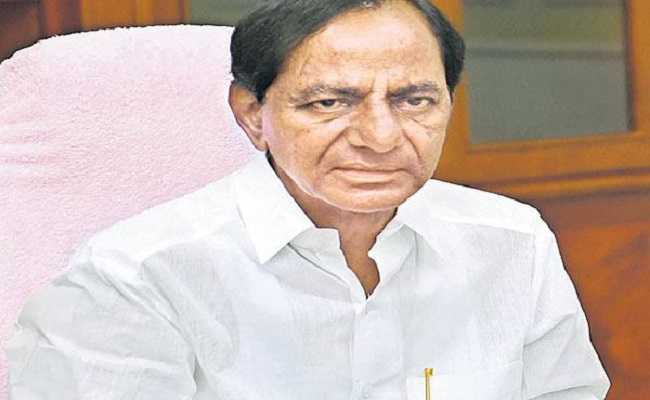 Telangana BJP Chief Bandi Sanjay called KCR a deshdrohi for the latter's comments on China's alleged intrusions in Arunachal Pradesh.
Responding to this, KCR questioned the logic behind Sanjay calling him a traitor.
"I merely said that the Centre cannot allow any part of our land to be taken away by China. What is wrong in that?" questioned KCR.
There's nothing wrong if KCR had used the same exact words.
Instead he said, "Arunachal Pradesh lo China danchikodutunnaru. Voorlaki voorlu kadutunnaru akkada. Veelaki cheta kadu akkada. Toka mudicharu. (China is hammering us in Arunachal Pradesh. They are building towns there. But these people (bjp) are inefficient. They are unable to do anything. They have kept their tails between their legs."
There is a certain way to convey your point of view especially if you are in a responsible position such as Chief Minister.
Using words like danchikodutunnaru? Is this a kabaddi game or what? Besides, what message will the use of such language send to the men guarding our borders? Is this the way to boost their morale?
Finally, KCR says that anyone questioning the Centre is branded as anti-national.
Well, KCR himself used to call anyone criticizing him as anti-Telangana, so nothing wrong with what the BJP says now. The pink boss is just getting a dose of his own medicine.