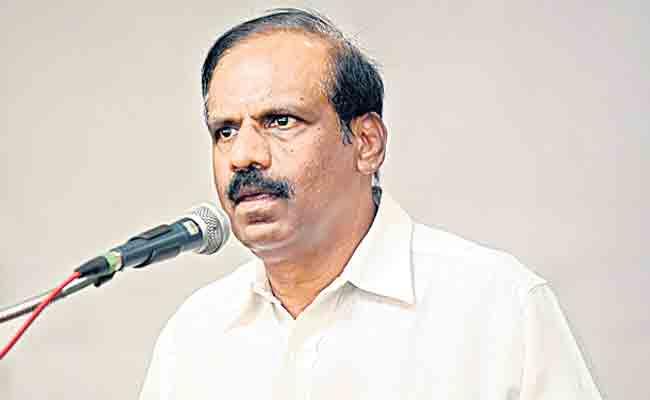 One doesn't know whether there is any political vacuum in Telangana, but more and more regional parties are mushrooming in the state to try their luck in the next elections.
On Wednesday, Dr Punjala Vinay Kumar, son of P Shiv Shankar, former Union minister and ex-Governor of Sikkim and Kerala, announced that he would be launching a new political party in December.
Vinay Kumar held a meeting with his followers and supporters at a function hall in Banjara Hills and discussed the possibilities of launching a new party in Telangana.
"Justice for all in Telangana will be the demand of the new party," he announced.
He said the party would fight for ensuring education to all sections of people.
"If the voters are educated, they can elect the right people. That is why the successive ruling parties are deliberately ignoring expenditure on education," he alleged.
While Shiv Shankar had been in the Congress party for a long time and held several positions, Vinay Kumar had kept himself away from political activity for quite long time. However, when his father joined Praja Rajyam Party floated by megastar Chiranjeevi, he, too, joined the party.
After Chiranjeevi merged Praja Rajyam Party with the Congress, he too jumped into the Congress and contested the 2014 assembly elections from Musheerabad, but lost the seat to the TRS. Since then, he has been away from the politics.
"I entered politics with the support of my friend Dr P Mithra. Politicians have pushed the people to such a stage that they would cast their vote based on symbols, instead of candidates. Now, they are not even in a position to identify who is contesting on which symbol," Vinay said.
It is learnt Dr Mithra, who played a key role in the establishment of Praja Rajyam Party in 2008, is the brain behind the launch of the new party by Vinay Kumar. Mithra, grandson of Communist party leader Puchalapalli Sundaraiah, quit the PRP within months of its foundation, differing with the interference of Allu Aravind.