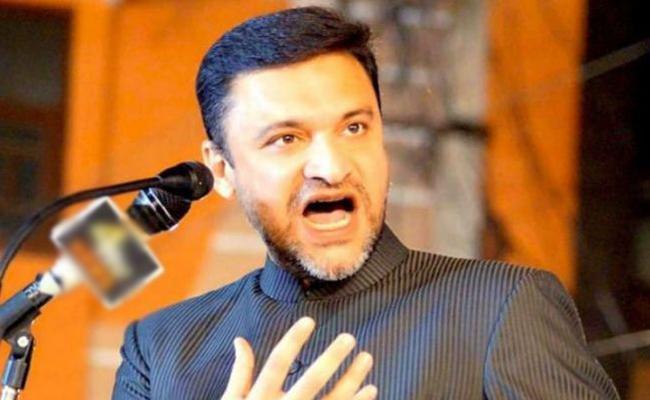 Though everybody knows Telangana Rashtra Samithi (TRS) and All India Majlis-e-Ittehadul Muslimeen (AIMIM) are friendly parties in Telangana, they try to project themselves as political rivals during the election time.
They do not forge alliances in the elections; and TRS contests in all the constituencies in the MIM-dominated old city of Hyderabad, while the MIM fields candidates in some Muslim-dominated areas of new city.
And after the elections, both TRS and MIM display a lot of bonhomie. So, people do not take seriously if the MIM leaders make any negative comments or criticism against the TRS or the K Chandrasekhar Rao government during the electioneering.
In the ongoing elections to Greater Hyderabad, too, the MIM leaders have been making critical comments against the TRS now and then.
On Wednesday, MIM floor leader in the state assembly Akbaruddin Owaisi lashed out at the TRS government for hoodwinking the poor with false promises.
"In the last elections, the TRS has promised to give double-bedroom houses to the poor to one lakh people. But so far, they haven't given houses to even one-tenth of the people. Now, the TRS is again back with the same old promise," he said.
Owaisi also found fault with the TRS government for taking demolition of houses in the old city on the pretext that they were illegally constructed.
"For that matter, the constructions around Hussainsagar lake are also illegal. The lake has shrunk from 4,700 acres to just 700 acres," he pointed out.
He challenged that if the government had sincerity, it should demolish the samadhis of former Prime Minister P V Narasimha Rao and former chief minister N T Rama Rao that were built on the banks of the Hussainsagar lake, as no structures should be built on the lake bund.
He went on to say that the MIM was well aware of how to control the TRS.
"We know how to take on the TRS in the state assembly," the junior Owaisi said.
Click Here for Latest Direct-to-OTT Releases (List Updates Daily)