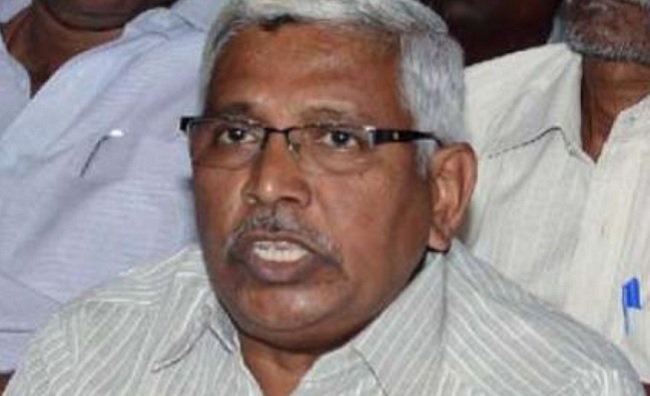 The forthcoming elections to the Telangana state legislative council are going to witness entry of two interesting personalities in the battle.
One is Prof M Kodandaram, a former protégé of Telangana Rashtra Samithi president and chief minster K Chandrasekhar Rao as the chairman of Telangana Joint Action Committee (TJAC) in fighting for a separate state.
After the 2014 assembly elections, Kodandaram parted ways with KCR and turned a bitter critic of KCR.
Later, he floated Telangana Jana Samithi and fought elections in association with the Congress, the Telugu Desam Party and the CPI in 2018 elections and ended up being a failure.
Kodandaram is now planning to bounce back by contesting the forthcoming MLC elections from the Graduates Constituency for Karimnagar-Warangal-Khammam seat.
He is said to be meeting people and seeking their support. If all goes well, he would file his nomination papers and the non-BJP opposition might even back him.
Another person who is keen on entering the legislative council, or for that matter re-entering council, is Prof Nageshwar.
According to reports, Nageshwar, who returned to his favourite field of journalism after completing his term as an MLC, is seriously thinking of fighting the elections again.
Interestingly, reports say Nageshwar, though a leftist by philosophy, might contest the MLC elections with the backing of the Telangana Rastra Samithi.
Though TRS chief initially wanted to field his own party candidate, he reportedly decided against it on the ground that it would be an insult for him, if the TRS candidate loses polls.
So, instead of fielding an official candidate, the TRS will indirectly support Nageshwar.
However, he won't be contesting against Kodandaram, but would contest from Hyderabad, Ranga Reddy and Mahabubnagar graduates constituency. So, no issues!