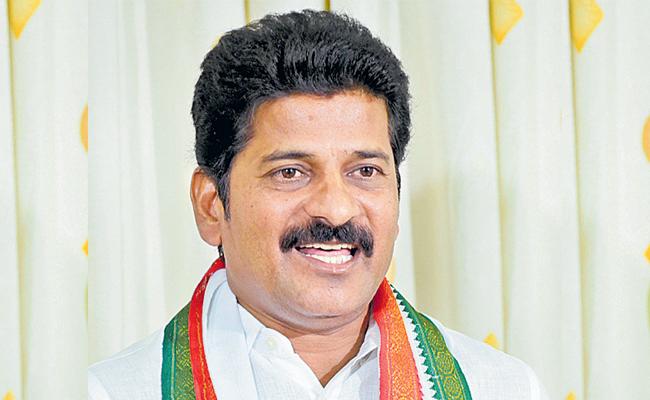 The so-called attempts of a third front by Telangana Rashtra Samithi president and chief minister K Chandrasekhar Rao are nothing but a strategy of Prime Minister Narendra Modi, says Telangana Pradesh Congress Committee president and Malkaigiri MP A Revanth Reddy.
Reacting to KCR's meeting with the Left party leaders, Revanth Reddy said KCR had floated the rumours of a third front on the directions of the BJP.
He said KCR tries to target parties who are either constituents of United Progressive Alliance like the NCP or DMK or those working in understanding with the Congress like the CPI and CPI (M).
"His only intention is to harm the Congress party by distancing other parties from it with the talk of a third-front. He said KCR never tried to discuss a third-front proposal with Andhra Pradesh chief minister Y S Jagan Mohan Reddy or other parties who are part of the BJP-led NDA," Revanth said.
The PCC chief pointed out that the CPI (M) had clearly announced its support for Samajwadi Party in Uttar Pradesh polls. He challenged KCR to declare his support for Akhilesh Yadav's party in UP elections and also campaign against Yogi Adityanath.
"Otherwise, it is very clear that KCR is implementing the agenda given by PM Modi," he said.
Revanth also strongly condemned Assam Chief Minister Hemanth Biswa Sarma for his remarks against former Prime Minister Indira Gandhi.
He said Sarma or any other BJP leader had no stature to comment anything on Indira Gandhi who defeated Pakistan in a declared war and later, she also sacrificed her life for the country.
He also ridiculed the visit of BJP chief ministers and other leaders to meet state BJP president Bandi Sanjay after his arrest over a fake protest on GO 317.
"Although he had spent just a day in jail, the BJP leaders are highlighting him as a big freedom fighter who sacrificed his life," he criticised.